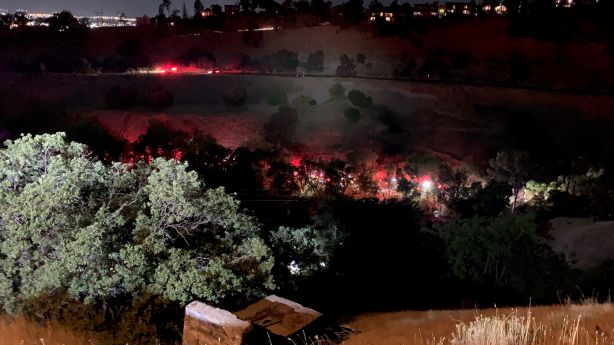 1 critical, 1 serious after high-speed crash into Salt Lake's City Creek Canyon
A man and woman were injured in a high-speed crash in City Creek Canyon late Wednesday, police said. (Jay Hancock, KSL-TV)
SALT LAKE CITY – A man and woman were injured after a high-speed crash into City Creek Canyon late Wednesday, police said.
At around 10:30 p.m., the Tesla traveling west on 11th Avenue failed the corner on B Street and drove through the railing, Lt. said. Dave Cracroft of the Salt Lake Police Department.
The man was hospitalized in very critical condition, Cracroft said, and the woman was in serious condition.
Police believed a third person may have been in the vehicle, but the crews searched the area with a helicopter and a flare, and the police searched the ground, but they couldn't find another person, the lieutenant said.
He said he didn't know how fast the vehicle was going but described the speed as "pretty fast". One person had to be taken out of the car.
The crash is still being investigated.
×
More stories that might interest you