Live updates: BYU hosts eighth-ranked Gonzaga for Bulldogs' last WCC game at the Merriott Center
half time
Gonzaga leaned on his frontcourt to take a 44-39 lead over BYU into halftime in front of a sold-out crowd at the Merriott Center in Provo, Utah.
Anton Watson has a team-high 14 points and has made all six attempts from the field, while Drew Timme added 10, while making 5 of 7 attempts.
The Zags bench contributed 15 points, while the two starting guards, Nolan Hickman and Rasir Bolton went scoreless in the half.
Ben Gregg scored six points in eight minutes to go with five rebounds, one assist and a steal.
BYU kept it close by shooting 53.6% from the field and converting 5 of 9 3-point attempts.
First helped
3:22 – GU 42, BYU 35: Zags extend their lead to seven at the U4 media timeout.
This one has been all about the Zags' bigs, with Watson, Timme and Gregg combining for 30 points.
Johnson leads BYU with 10 points.
7:59 – GU 31, BYU 27: Watson up to 12 points on 5 of 5 shooting. Zags shootign 62% from the field for a narrow lead.
BYU shooting 58% and is 3-for-5 on 3-pointers.
11:40 – GU 19, BYU 19: Cougars jump into the lead, scoring 14 of their 19 points in the paints, but the Zags cut it back to tie at the U12 media timeout.
Huge 4 minutes off the bench for GU's Gregg, who scores six points with three offensive rebounds, one assist and a steal.
15:46 – GU 9, BYU 8: Both teams making shots at the first media timeout.
Watson and Timme doing all the scoring for the Zags with five and four points, respectively.
Hickman called for a foul ahead of the break.
19:20 – GU 2, BYU 0: Cougars miss their first shot from the floor and Timme comes down the other end and drops a hook shot in to open the scoring.
starting 5
#Gonzaga starters: Nolan Hickman, Rasir Bolton, Julian Strawther, Anton Watson, Drew Timme. #BYU starters: Jaxon Robinson, Spencer Johnson, Dallin Hall, Gideon George, Fousseyni Traore.
— Theo Lawson (@TheoLawson_SR) January 13, 2023
Programming update
Tipoff has been pushed back to 6:40 pm The ESPN broadcast will begin at the conclusion of the Detroit-Toronto hockey game.
pregame
Gonzaga and Brigham Young's short-lived West Coast Conference rivalry is coming to an end with the Cougars leaving for the Big 12 Conference after this season.
That may come as a welcome sight for BYU, which has dropped 11 of the last 12 meetings to the Zags.
The Cougars will look to get one back on the Bulldogs at the Merriott Center in Provo, Utah tonight. Tipoff is scheduled for 6:30 pm and will be broadcast on ESPN.
Gonzaga (14-3, 3-0 WCC) earn a pair of hard-fought victories on the road last week, beating San Francisco 77-75 and Santa Clara 81-76, extending its win streak to nine games.
BYU (13-6, 3-1) split its WCC games last week, losing at Loyola Marymount 64-59 and beating San Diego on the road 68-48.
Pablo Velazquez, a #BYU student and one of Drew Timme's junior high/high school friends, is wearing a Timme sweatshirt in the middle of the ROC student section. Asked who he's cheering for tonight.
"I'm rooting for Drew." pic.twitter.com/JuHX5Gc8Po
— Theo Lawson (@TheoLawson_SR) January 13, 2023
#BYU's Mark Pope previewing #Gonzaga: "Freaking Drew Timme, I mean how many years does he have left? Just go be a pro already. He's been the face of that program for a decade it seems. … He does it his own way and he does it in a way that nobody has successfully figured out." pic.twitter.com/aS2HYmcYFl
— Theo Lawson (@TheoLawson_SR) January 11, 2023
Drew Timme previews #Gonzaga's last visit to #BYU as a WCC rival.
"The ROC's awesome. It's one of the best places to play. All their fans are psycho and crazy."
Timme expects heckling: "At least there won't be any kiss words from them, so that'll be nice." pic.twitter.com/U5eEdKTUxx
— Theo Lawson (@TheoLawson_SR) January 8, 2023
Series history
Gonzaga holds a 22-7 all-time record over Brigham Young. The Zags have dominated the series in recent years, winning 11 of the last 12 meetings. GU has an 8-3 record in Provo, Utah.
team stats
| | BYU (13-6, 3-1) | Gonzaga (14-3, 3-0) |
| --- | --- | --- |
| Points | 74.5 | 85.9 |
| Points allowed | 66.7 | 72.9 |
| Field goal pct. | 44.1 | 51.8 |
| rebounds | 40.1 | 37.6 |
| assists | 15.6 | 16.5 |
Individual leaders
| POINTS | PPG | FG% | FT% |
| --- | --- | --- | --- |
| Fousseyni Traore (BYU) | 12.8 | 60.1 | 78.4 |
| Drew Timme (GU) | 21.8 | 61.5 | 61.5 |
| REBOUNDS | RPG | DRPG | ORPG |
| --- | --- | --- | --- |
| Fousseyni Traore (BYU) | 7.9 | 4.6 | 3.3 |
| Drew Timme (GU) | 7.9 | 5.6 | 2.3 |
| ASSIST | APG | TOPG | MPG |
| --- | --- | --- | --- |
| Dallin Hall (BYU) | 3.5 | 1.9 | 20.6 |
| Nolan Hickman (GU) | 3.6 | 1.66 | 28.5 |
Game preview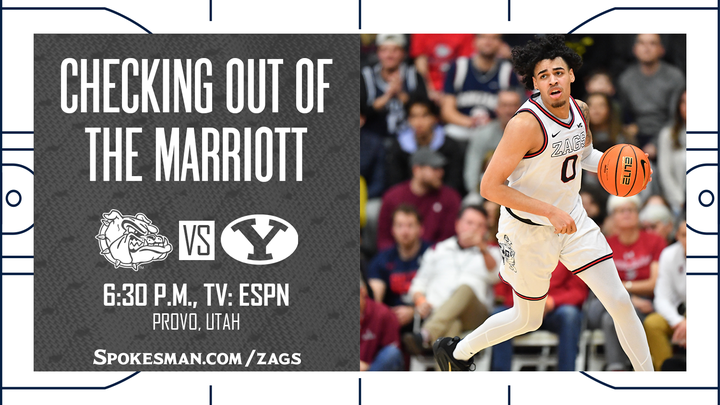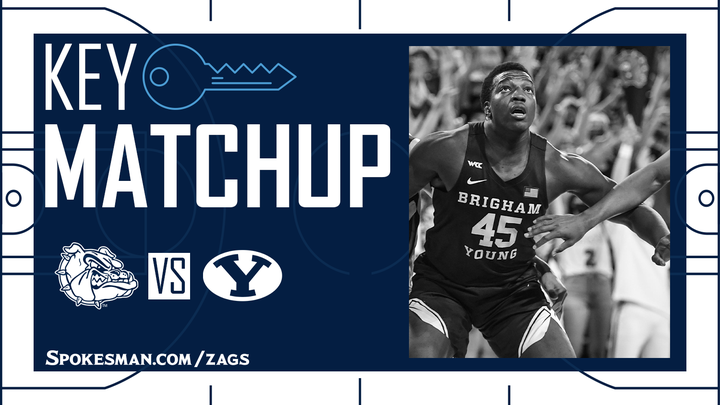 More on the Zags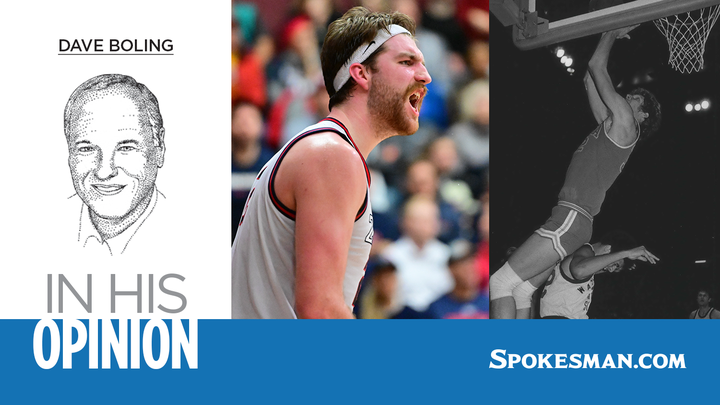 Zags in the NBA: The case for Sacramento Kings' center Domantas Sabonis making All-NBA

The former Gonzaga big man is having the best season of his eight-year career. Sabonis and two-time MVP Nikola Jokic are the only players in the NBA to rank in the top 10 in total rebounds and assists. Sabonis is averaging a league-best 12.4 boards while shooting 62% from the floor, better than his previous best of 59% in 2018-19, a year before his two consecutive All-Star appearances with the Indiana Pacers. He also leads the NBA in double-doubles. | read more