Neighbors rally around family of Salt Lake City boy killed in accidental fire
Friends and family remember the seven-year-old Kaisen Dam, who died on Saturday. (Garna Mejia, KSL-TV)
SALT LAKE CITY – Members of a Salt Lake community gather around the family of a boy who was killed playing with matches last weekend.
Friends and neighbors have set up blue balloons in the Poplar Grove area to commemorate the 7-year-old Kaisen Dam who died on Saturday.
Salt Lake City police said Dam and a friend were playing with matches in an alley near Gillespie Avenue and Navajo Street.
At some point, neighbors think Dam ran home, pulled out some gas, and accidentally lit himself.
Neighbor Jenny Sika said she believed Dam spilled some of the gas on his clothes, causing the flames to quickly overwhelm his small stature.
7yo Keisen Dam has left its mark on the ❤️ of its community. Neighbors in the Poplar Grove area near Gillespie & Navajo got his name before the school. His family has a growing memorial of flowers and cards in the living room of people who stop by to pay their respects. Story @ KSL5TV 22:00 https://t.co/cdAByu0vl2pic.twitter.com/zn2OBMFAfQ
– Garna Mejia KSL (@GarnaMejiaKSL) August 12, 2021
"It caught on his clothes very quickly," she said.
Firefighters said Dam suffered second degree burns to 90% of his body.
Friends say Dam's friend ran out of the alley, called for help, and caught the attention of some good Samaritans who were about to get into a car.
"You saw how he waved you down," said Sika. "He's like 'fire!' Without knowing it, they came to put out the fire, without knowing that there was Kaisen, and they saw Kaisen and actually caught him, and I heard they knocked him down, rolled him down for running hysterically . "
Dam's young friends said he taught them to love being outside and he walked down the street and knocked on all the doors to get all the kids together to play.
"You see, these are some of the guys who always came over with Kaisen," said Sika. "You come by all the time now to drive past his house to see if it's real."
Dam's friends lined the street in blue on Wednesday to honor their friend.
"We put balloons everywhere," said Anthony Castro, one of Kaisen's friends.
Castro said they even have something about his school.
"If you go to Edison (elementary school) you can see everything – it is written Kaisen."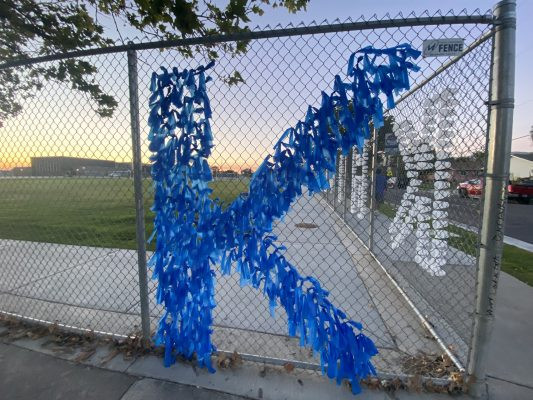 A memorial to the 7 year old Kaisen Dam who died over the weekend. (Photo: Garna Mejia, KSL-TV)
Any other night they would all be playing outside. For some reason, most of the neighborhood kids weren't home on Saturday and it was just Dam and another friend.
"Nobody was here at the time and all of my friends tell me they wish they were here to prevent what happened," Castro said.
Neighbors like Sika have been stopping by Dam's house since Sunday to check on his family.
In his living room, his favorite toys are lined up in front of a growing monument.
"They just wanted to make sure his family knew how important he is to us," said Sika.
Dam's family was unwilling to speak on camera but expressed their deep gratitude for all the support, flowers and congratulations they received from neighbors.
Dam's funeral is scheduled for Friday 9:30 am to 11:30 am at Our Lady of Perpetual Help Catholic Church in Kearns and the public is welcome to attend.
×
photos
similar posts
Garna Mejia
More stories that might interest you