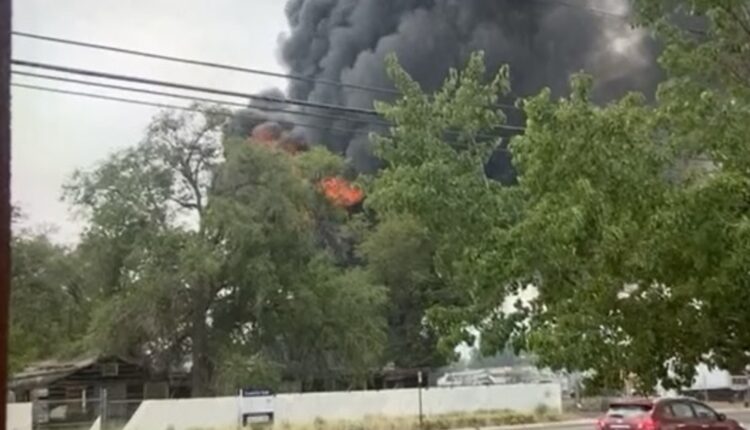 No injuries in likely human-caused Salt Lake Co. fire
SALT LAKE COUNTY – Officials say some explosions on Wednesday afternoon in Salt Lake County caused a fire that burned in an area between Interstate-15 and Interstate-215.
READ: Many wildfires across Utah are still not contained
SLCo grass fire
Heavy smoke was seen on the camera at the FOX 13s Natural History Museum near 1700 South 900 West before the fire department could put out the fire. The fire started around 2:30 p.m.
Salt Lake County Fire (Andrea Benitez)
FOX 13
No casualties have been reported and the fire is believed to be man-made, although it has not yet been confirmed.
FOX 13