Robert L.K. Richardson: Stunned in Salt Lake City, but Olympics go on | Letters to the Editor
02/11/2002: Peter Loudon from Great Britain in action in the curling match against Canada on the Ogden Ice Sheet during the Salt Lake City Winter Olympics in Salt Lake City, Utah.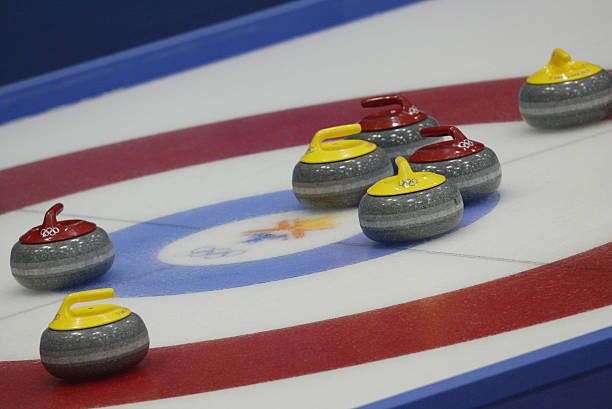 OGDEN, UTAH – FEBRUARY 15: Close up of the stones in the house during the men's curling event at the Salt Lake City Winter Olympics at the Ice Sheet in Ogden, Utah.
02/13/2002: Team Germany competes at the Olympic Winter Games in Salt Lake City on the Ice Sheet in Ogden, Utah, in the men's round robin session 4 curling competition.
As a sports administrator for curling at the XIX. For the Winter Olympics (Salt Lake City), I was responsible for the pre-game events.
The host cities hold events to spark local excitement and championship testing events to provide experiences for staff and volunteers.
We held community celebrations along the Wasatch Front in Utah to introduce the locals to curling. Most Utahners had never heard of it. We had to couple "curling" with "ice"; Otherwise, people thought that our events included weight lifting.
On September 9, 2001, I dragged four sets of curling stones on Interstate 15 from Ogden (curling venue town) to Kearns (western suburb of SLC) for a day of curl learning events. Each curling stone weighs 44 pounds; a set requires 16 stones. We hauled a ton of granite.
Simultaneously, SLOC President Mitt Romney traveled to Washington, DC to attend a variety of events – including the public announcement of SLOC employees nominated by colleagues to carry the Olympic flame.
Our events on September 10th exceeded expectations. After 12 hours on the ice, I left the Olympic Oval at midnight, expecting a good (if short) night's sleep. I had to return at 7am to load the stones, only to return to Ogden later that day for a larger event.
On September 11th at 6:30 am MDT, I found the building locked. I waited. Flip phones didn't do what smartphones do today. At 6:50 am I heard a radio proclamation about the ongoing devastation in New York City. The FAA ordered jets to land. Interstate traffic was prohibited. I felt shock waves through the silence. I had no idea what to do with my ton of granite. Romney was grounded. Would the games be canceled? We waited two weeks for the answer.