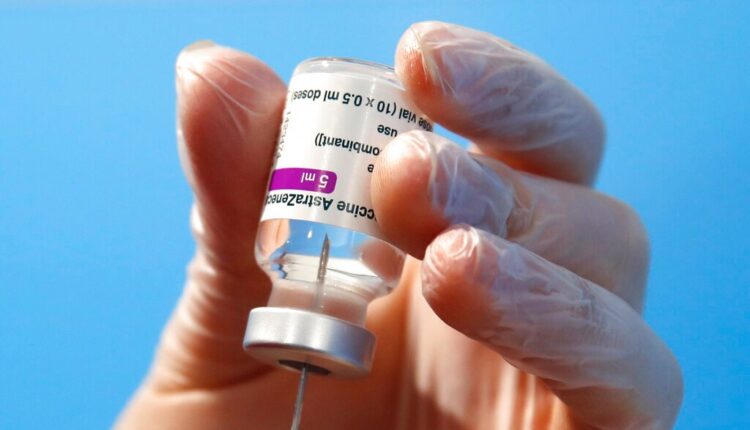 Salt Lake Chamber builds vaccine business resource page
SALT LAKE CITY (ABC4) – The Salt Lake Chamber created a vaccine resource page to "increase the confidence of Utah workers in the vaccine trust."
Utah coronavirus resources available in 14 languages
The Salt Lake Chamber Restoration Coalition Roadmap states that the resources page was created after recognizing the importance of vaccine education and resources to organizations.
The coalition added that they recognize that timely access to the vaccine will save lives and "accelerate efforts to get fully involved in Utah's economy."
The page was created after the Chamber, in collaboration with the Utah Community Builders, sent out a vaccine survey and obtained feedback from the business community and used that knowledge for the page.
Governor Cox says Johnson & Johnson's vaccine should be available in Utah next week
"The pandemic has shown us everything we need to update our operational playbooks. These resources are designed to help companies develop guidelines and educate their employees about the importance of the coronavirus vaccine, "said Derek Miller, President and CEO of the Salt Lake Chamber and the Downtown Alliance. "A company working to meet payroll, stay open and reach out to customers may not have the time or resources to come up with a comprehensive solution. We want to do everything possible to ensure that our workforce is safe and can make informed decisions about getting the vaccine. "
The coalitions say a few things to keep in mind as you develop your company's approach to raising awareness and promoting vaccines:
General information on vaccine distribution, categorization, and CDC guidelines
COVID-19 checklist for vaccination business
Vaccination information for employees
Education and training, including webinars and a communication toolkit
Economic data in the dashboard of the Roadmap to Recovery Coalition
Additional resources from CDC, OSHA, State of Utah, Health & Human Services
"During this time, the leadership of the chamber has focused on solving the problems companies have faced due to the pandemic. The entire business community has come together to help many companies in our state respond and stay open, "said Gary Porter, vice president of Deseret Management Corporation. "The next obstacle we collectively face is helping companies vaccinate their employees and setting up a solid education and mobilization campaign to meet public health needs. These resources support these efforts as we continue to support our communities and keep Utah the best place to live and work. "
According to a press release, the vaccine survey had two conclusions: "One was a consensus, with nearly 70% of respondents saying the vaccine is extremely important in getting their business back on track. In addition, 68% would be interested in expert advice on vaccine policy and training for their staff. These results led to the creation of the resources page. "
The public can visit slchamber.com/vaccine to learn more or to use these resources.