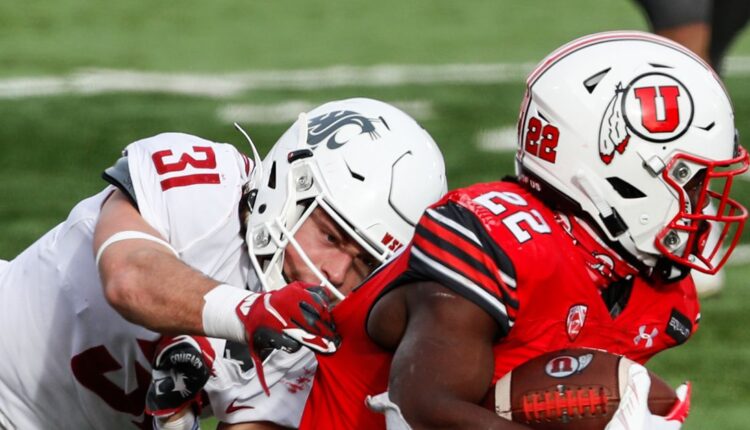 Tiger Woods' close call a reminder of how fragile life can be
Almost a year after Kobe Bryant and his daughter were killed in a helicopter crash, Tiger Woods looked death in the face and death blinked.
Last week's incident with Tiger Woods underscores how fragile life can be, be it in the midst of this COVID-19 difficulty, an accident, age, or just time.
Woods escaped with some serious injuries to his legs and ankles and underwent surgery. But he survived.
So many others in these tragedies don't like it, like Kobe.
Horace wrote, "I will not die entirely, and a large part of me will escape the grave."
And that's true.
This all got personal to me when my younger brother Kent died in Provo on January 21, 2021, the day after my Cedar City nephew Darin Draper passed away. And Kent's death was three days after a good friend, legendary trainer and beloved comic book Tony Ingle, died of COVID-19. That came 30 days after the death of my mother-in-law, 98-year-old Afton Jacob, who lived with us for 24 years. Afton died nine days after Kent's father-in-law Max Nelson, 94, died in a veterans hospital in Payson.
You get the subject. Death, funerals and memories.
And all of this came in the tragic, terrifying death of the University of Utah star walking back Ty Jordan, who died of an accidental gunshot wound in December while on vacation in Texas.
Before we get to the Utah-related sports characters who have died in the past 14 months, here are some of the national celebrities who passed away in 2020: baseball legends Bob Gibson, Tom Seaver, and Lou Brock; Soccer players Gale Sayers and Paul Hornung; and trains John Thompson and Don Shula. This happened at a very difficult time when we lost artists Wilford Brimley, Sean Connery and Kirk Douglas and singer Kenny Rogers.
Why this look at the slopes?
Because it helps to remember, to celebrate, to move on.
A family member shared the following quote from David Kessler with Kent's wife this week:
"Every person's grief is as unique as their fingerprint. What they all have in common, however, is that no matter how much they grieve, they share the need for their grief to be witnessed. That doesn't mean someone has to try to reduce it or redesign it for them. It is necessary for someone to be fully present on the scale of their loss without having to point out the silver lining. "
I like it.
Here is a list of some of the locals who have died in the past 12 to 14 months. It's not meant to be an all-inclusive as it's easy to overlook a name. However, it is a significant list of the deceased.
Ladell Andersen, The former BYU and Utah State basketball coach passed away in late 2019.
Dean Larsen and Herschel "Bones" Pederson, Members of Stan Watts' most successful basketball teams in the 1950s, passed away in 2020, as did one of the school's all-time scorers. Roland Minson, and Watt's favorite hoopster, Ed Pinegar.
Bill Marcroft, The longtime voice of television sports anchor Utes and Salt Lake City was adopted in November 2020.
Eldon Fortie, BYU's first All-American died in Arizona in January 2020 at the age of 79.
Larry Wilson, A Ute All-American two-way player in his late 50s and a Hall of Fame security for the Cardinals, died in September 2020 at the age of 82.
Bob Garff, A member of the Utah Winter Olympics Organizing Committee and owner of the Utah Blaze, passed away in March 2020.
Jerry Sloan, a legendary NBA player and Utah Jazz coach, passed away in early May 2020.
Phil Krueger, The former Utah state soccer coach from 1973 to 1975 died in June 2020.
Calvin Monson, a former member of the Mormon Yankees in Australia, died in November 2020.
Former Utah Quarterback Lee Grand Cup, The creation of the Schaufelpass passed away in June 2020.
Phil Russell, In November 2020, a very successful high school high school coach for girls died at Ogden High.
Jim Yerkovich, who directed Judge Memorial High as a basketball coach and mentor for 44 years, passed away in June 2020.
Arlen peacock, A former Utah state amateur champion and president of the Utah Golf Association, passed away in October 2020.
Fred DavisThe three-time All-American wrestler, 1955 singles NCAA wrestling champion, and 20-year-old BYU wrestling trainer, died in July 2020.
Dave Disorbio, beloved longtime Judge High baseball coach who also played as a catcher for the University of Utah.
I'm still at the stage where I want to pick up the phone and call my brother to finish a game, joke about politics, and seek advice. No
May they all rest in peace and may we remember and comfort those we love who remain on earth.
And it's so good that Tiger Woods survived.