UHP: 1 killed in crash on I-15 near Kanarraville in Washington County
Photo: Utah Highway Patrol
CANARAVILLE, UT, Oct. 2, 2022 (Gephardt Daily) — A man was killed Sunday when a pickup truck hauling two trailers rolled on Interstate 15 about eight miles south of Kanarraville in Washington County.
Troopers responded to the one-vehicle crash on southbound I-15 near mile marker 35 about 4:40 pm, according to the Utah Highway Patrol. The driver of the Ford pickup was wearing a seat belt but had fatal injuries when troopers arrived, UHP said in a news release.
Troopers say the pickup was hauling a travel trailer and a second trailer loaded with a utility task vehicle.
"The second trailer began to whip and caused the pickup to veer off the right side of the road," the release states.
The trailers then detached, causing the pickup truck to roll, according to UHP.
The man's name was not immediately released.
Both southbound lanes on I-15 were closed in the area of ​​the crash for about an hour Sunday, according to the Utah Department of Transportation. One lane reopened about 5:45 pm, but traffic was backed up or delayed for more than two hours Sunday evening.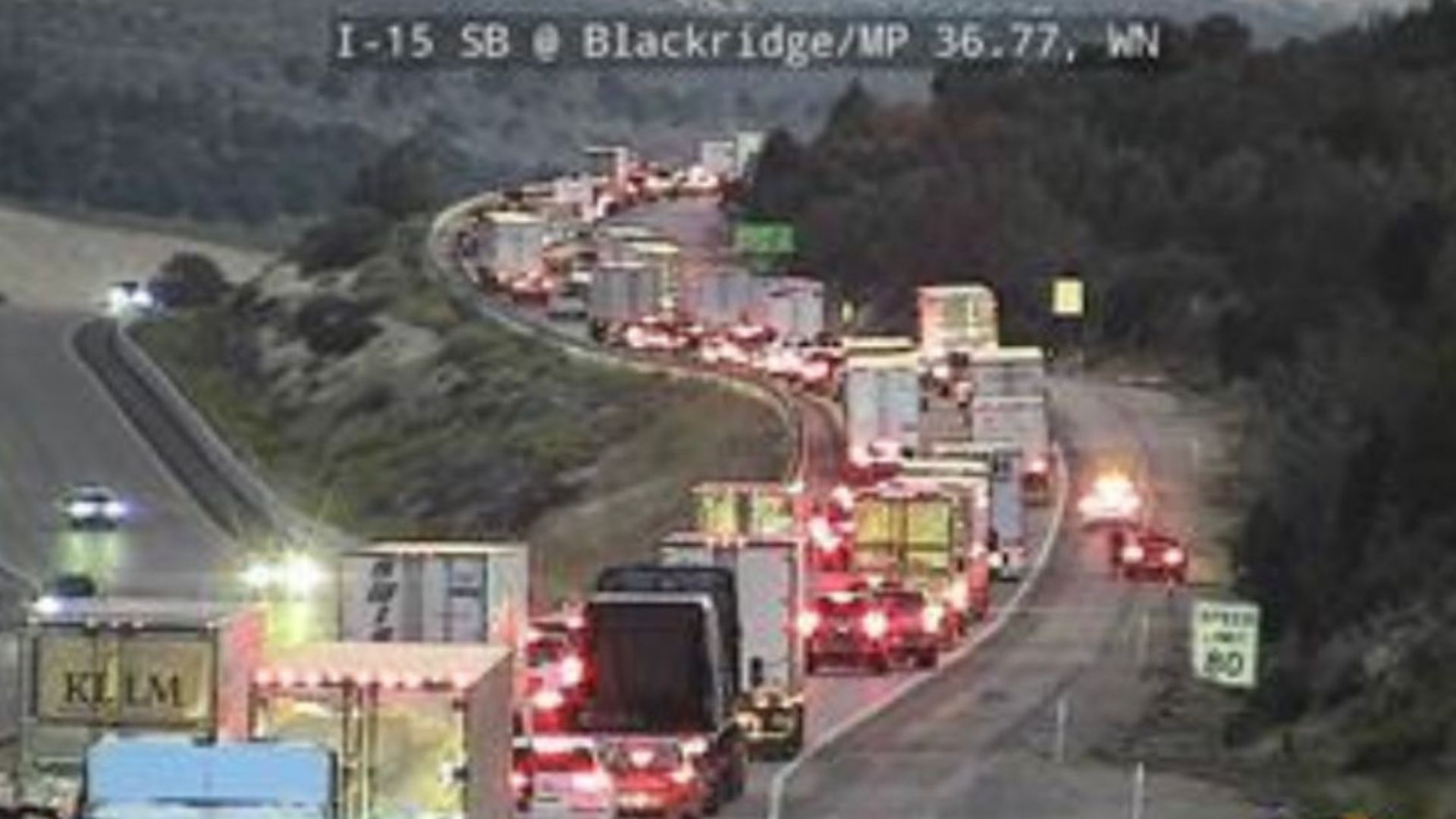 A UDOT traffic camera shows traffic backed up on I-15 south of Kanarraville in Washington County on Sunday, Oct. 2, 2022. Photo: Utah Department of Transportation