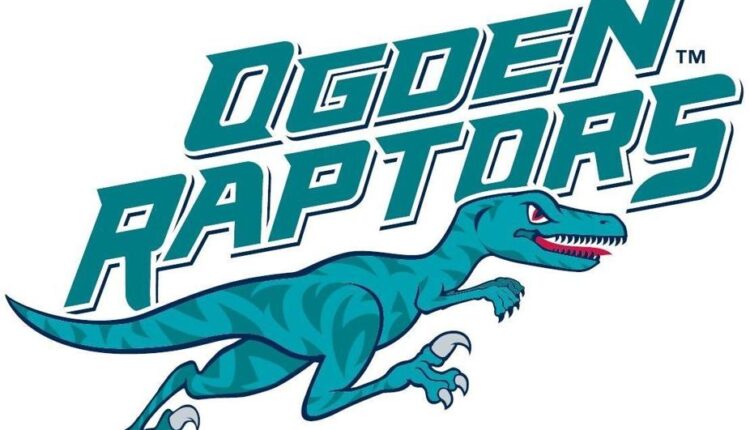 Missoula's Ogden Raptors choked in front of the season's crowd, inches closer to the title in the first half | Ogden raptors
OGDEN – Pavin Parks hit 3 for 5 to push his season average to .400 and Chris Campbell was perfect in his stint on the hill, but highlights were sparse as the Missoula paddleheads smothered the Ogden Raptors 7-1 from a season high 4,998 fans Friday night at Lindquist Field.
Despite the defeat, Ogden (27-15) came closer to the Pioneer League South Division title in the first half when Grand Junction (22-19) suffered a 16-5 home loss to Boise. With six games remaining, the Raptors still lead the Rockies by 4 1/2 games.
Any combination of Raptors wins or Rockies losses that add up to two will earn Ogden the title in the first half.
Missoula (30-12) got all the runs it took in the game's first three at-bats as Cameron Thompson, Jose Reyes and Luke Navigato hit consecutive doubles to put the visitors 2-0 up.
The paddleheads keep winning to fend off Idaho Falls, which is a game back in the North Division.
Jakob Goldfarb led from the bottom of the first field with a triple right field and scored a goal from Josh Broughton. That initial slip aside, Kevin Hilton was masterful on the hill for Missoula, dropping a total of six hits in seven innings.
Reza Aleaziz gave up six more hits but no more runs in his start for the Raptors as the game stayed 2-1 until the sixth. Two new Ogden pitchers lost contact when Colt Mink got two outs, but the bases loaded with walks, and Jackson Sigman – who threw 14 innings for Missoula earlier this season – dismissed Clay Fisher in a grand slam to make it 6-1 to make for the paddleheads.
After the guests pushed it to 7-1 with two outs in the seventh, Ogden hurler Chris Campbell took over the hill and ended the night with 2 1/3 perfect innings, hitting four. But Ogden could not deny rallies, invited the bases, but could not score in eighth place.
Game 4 of the six-game series is on Saturday at 7 p.m.
FRIDAY POINTS
Boise 16, Grand Junction 5
Idaho Falls 11, Rocky Mountain 5
Great Falls 14, Billings 4
UPDATED STATUS
6 more games in the first half