Obituaries: Atkinson, Montoya, Bloem, Ludgate
Wanda Sue Atkinson
Wanda Sue Atkinson: February 19, 1964 – November 6, 2021 (age 57)
It is with great sadness that we announce that our beloved Wanda passed away on Saturday November 6th at Wyoming Medical Center due to complications from COVID.
Wanda was born in Vernal, Utah, to Gale and Priscilla Land, who were very surprised when baby 'Wanda' was born 5 minutes after their twin sister 'Rhonda'. Wanda grew up in Casper, Wyoming, where she attended Garfield, Crest Hill, and Southridge elementary schools. She also attended CY Junior High and graduated from Natrona County High School in 1982.
Article goes below …
Wanda started working at Deli Heaven at the age of 14. She also worked for Casper Orthopedics, was caretaker for Marcelle Torczyner – whom she loved dearly – and worked at Wear Parts, Mountain Plaza Assisted Living and, to date, at Southridge Elementary and Target.
She married TK Atkinson on April 20, 1996 and they had 2 sons, Clayton and Wyatt, the true loves of their lives. Her whole heart was devoted to her sons. "Loud and Proud" was her motto, and she was forever her number one fan. Wanda was very proud to be her mother. That she taught her boys to dance made her heart so happy that she could have walked and wiggled around Wyoming with them.
Wanda loved to dress beautifully and always looked so beautiful in all of her fashionable clothes, shoes and matching jewelry. She was always to be found cheering on her sons, nieces, and nephews at all of their events.
Everyone who met Wanda – 4-H families, wrestling families, and cowboy families – immediately loved her. She was the kind of girlfriend who, when you had a favorite thing, would go the end of the world to find it for you. Everything that Wanda did, she did with all her heart.
Wanda was preceded in death by her little brother Gale John and grandparents Amadeo and Francis Sisneros and Veryl and Maxine Land.
She is survived by her "little boys" Clayton and Wyatt; Parents Gale and Priscilla; Sisters Rhonda (Dave) Mundorf and Becky Land (Rick); Brother Bryan (Bobbie) Land; Nephew Matthew (Iveeth) Gifford; Nieces Acacia (Justin) Orr, Ashlee (Matt) Clark and Mackenzie Tille (fiancé Austin Luers); Great-nephews Grayson Gifford and Hunter and Harrison Orr; and great nieces Harper Orr and Sophie Gifford, who affectionately called her "BUDDY". Wanda also leaves her loving friend Mark Ningen, the father of her sons TK Atkinson, and many close friends.
A funeral service will be held on Saturday, November 13, 2021 at 10 a.m. in the Restoration Church. At 5 p.m. there is a celebration of life in the Yellowstone Garage
Instead of flowers, a Clayton and Wyatt Atkinson memorial fund will be set up at First Interstate Bank.
Bustard & Jacoby Funeral Home, 600 CY Ave. Casper, WY 82601.
Chris Montoya
Chris Montoya: August 19, 1968 – November 5, 2021 (age 53)
Chris Jasper Montoya, 53, a Rawlins resident, passed away on November 5, 2021.
He was born on August 19, 1968 in Rawlins, Wyoming, to Nancy Montoya.
Chris had two children: son Dante Sebastian Sellars (Stormie) and daughter Zandra Rose Houston. He also had a granddaughter, Willow Raign Sellars, and special nieces Elaine, Elisha, Lorena, Shaliah, Yvette, Amy Jo, and Alexis.
Chris enjoyed hanging out with friends, telling jokes, and helping his family and anyone in need. A popular member of a "tribe" of first cousins ​​as number 47, he was best known for his beautiful smile and genuine friendliness.
Chris leaves behind his siblings Annette Montoya (Chet), Shirine Nealy (Jeff), Lee Montoya, Joe Calderon and Rita Wallace; Godmother Shirley Johanson; Father Ben Martinez; and his extended family.
Chris was preceded in death by his mother, Nancy Martinez.
Chris is missed very much by his whole family and is fondly remembered by all of his numerous friends.
A memorial service will be held on Saturday, November 20, 2021 at St. Joseph's Catholic Church in Rawlins.
The preparations are entrusted to the care of Bustard & Jacoby Funeral Home, 600 CY Ave., Casper, WY 82601.
Robert Laverne flower
Robert Laverne Blume: 1965-2021
Robert (Rob) Bloem was born on November 8, 1965 in Douglas, Wyoming to Jack and Charlene Bloem.
He died on Friday, November 5th, 2021.
Rob grew up in Glenrock, Wyoming, where he befriended everyone he spoke to.
In 2013 he met his wife Dunia Bloem and married in March 2017.
Rob spent most of the time outside. He was an avid fisherman and hunter. He passed this trait on to his wife, 5 children and 2 grandchildren. Rob participated in many fishing tournaments with friends and family over the summer. He loved spending the weekend on the boat or in the mountains.
When he wasn't outside, he spent his time at the bowling alley. He was part of several bowling leagues where he met many of his friends.
Rob and his wife enjoyed riding his Harley and taking part in the annual Sturgis rally. On Friday evenings Rob could be found on a soccer field or school gym across the state cheering on his kids to play sports.
His children and grandchildren were his pride and joy.
Rob is survived by his wife Dunia; five children Tiffany Bloem from Gillette, WY and Jesi Orozco, Elias Orozco, Aidan Orozco, and Rylan Orozco from Glenrock, WY; Parents Jack and Charlene Bloem of Glenrock, WY; Siblings Brenda (Dave) Belgarde from Grand Prairie, TX and Mike Bloem from Glenrock, WY; Grandson Kreed Bloem and Kora Bloem of Gillette, WY; Niece and nephew Keri Belgarde of Grand Prairie, TX, Ty Bloem of Glenrock, WY, and Kolbe Bloem of Glenrock, WY; and many more family members.
A Celebration of Life will be held for Rob on Saturday, November 13th at 4:00 pm at Glenrock Middle School in Glenrock, WY. Donations can be made to the Wyoming Wildlife Federation in memory of Rob.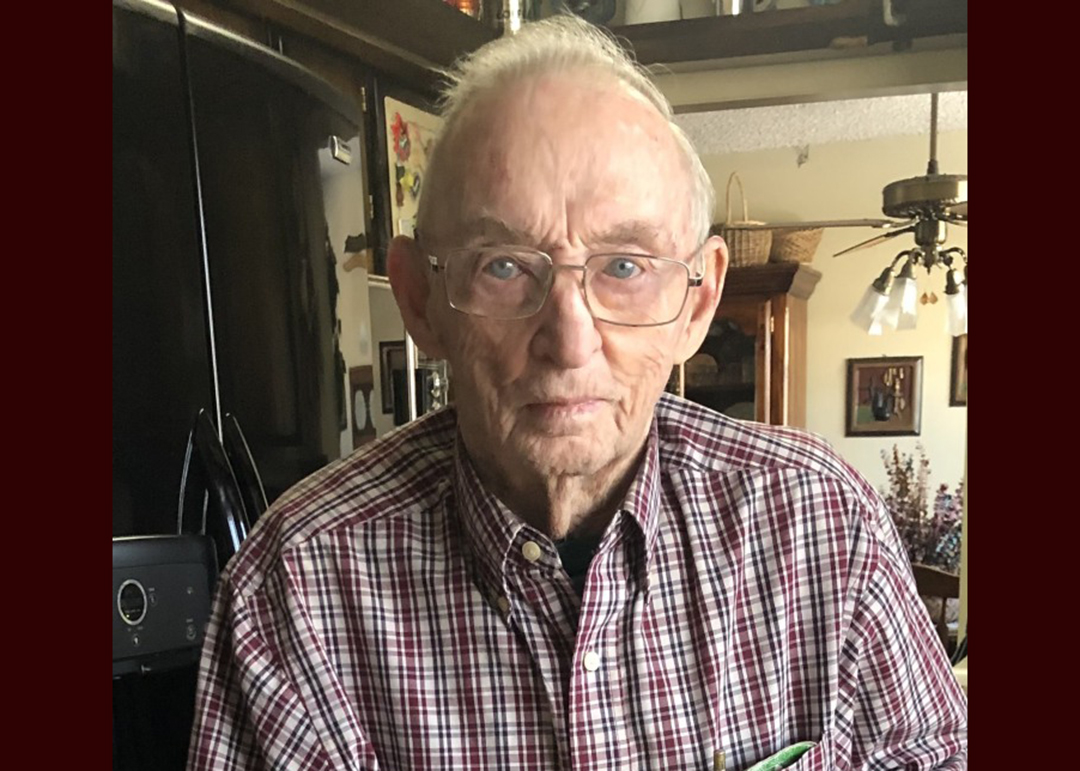 Robert "Bob" Earl Ludgate
Robert "Bob" Earl Ludgate: October 15, 1934 – November 7, 2021 (age 87)
Robert (Bob) Earl Ludgate, 87, of Casper, Wyoming, died at the Wyoming Medical Center in Casper on November 7, 2021.
Bob was born on October 15, 1934 in Cloquet, Minnesota, to James and Margaret (Hawkins) Ludgate. As a teenager, his family moved to Wyoming and he graduated from Midwest High School in 1954. He married Kleo Long in Midwest, Wyoming on May 29, 1955. He worked in the oil field for over 40 years, and he and Kleo have owned and operated Locktite Anchors for over 15 years.
In death he is preceded by his parents, older brother Jim, and his wife.
He is survived by his brothers Wallace and David Ludgate; Sisters Donna (Ludgate) Hudson and Rosemary (Ludgate) Witzel; Daughter Candy (Ludgate) Cook and husband Rich Cook; Son Robert Randy Ludgate and wife Lesley Wharton Ludgate; Granddaughters Hava (Cook) Meronk, Holly (Cook) Carpenter, Chelsea Ludgate, and Sara Ludgate; and five great-grandchildren.
No service will be held at his request.
The preparations are entrusted to the care of Bustard & Jacoby Funeral Home, 600 CY Ave., Casper, WY 82601.
Related stories from Oil City News: