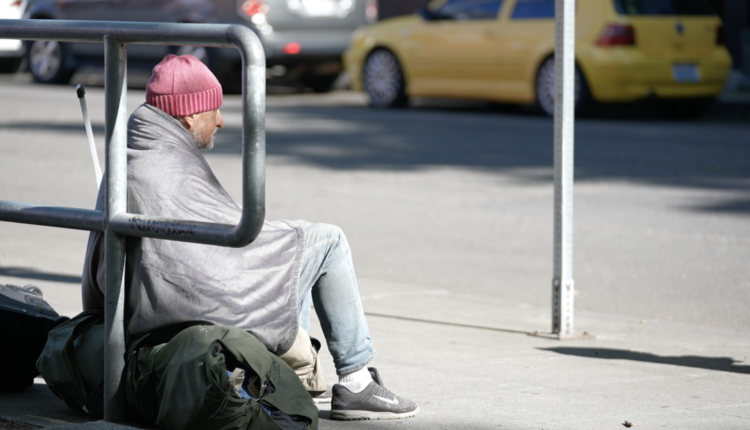 Provo emergency shelter program links homeless population to crucial services
PROVO, Utah — Provo's Emergency Voucher Program has a message to those experiencing homelessness this winter: Come in from out of the cold.
Utah County doesn't have any overnight homeless shelters, so with $40,000 in funding from the State of Utah, Community Action Services and Food Bank in Provo is providing vouchers for an emergency one-night stay in a motel to keep people "warm and safe ," according to Community Action CEO Karen McCandless.
First responders such as fire and police officers often find homeless people sleeping outside in frigid temperatures, and from midnight until 6:00 am can bring them to a local hotel for a night's stay through the voucher program.
"We at Community Action Services and Food Bank are grateful for the many partners we have in providing emergency motel vouchers and other services to the homeless community. We have seen firsthand the compassion the Provo Police and Fire Departments have for the most vulnerable in our community ," said McCandless.
Although the vouchers only provide a night out of the cold, space permitting, Community Action works with its partners to provide behavioral health services, food, long-term housing needs, substance abuse treatment, and other crucial services that homeless people may not know exist for them.
Homeless is a very nuanced issue, according to McCandless, with substance abuse, family alienation, and mental health challenges contributing factors.
"Our emergency shelter program offers a warm, overnight hotel stay as a short-term solution, with access to long-term services," said Provo Police Chief Troy Beebe.
Beebe also said that the emergency shelter program helps reduce crime often found around homeless encampments.
"Provo City has an ordinance that requires a permit to camp," said Beebe. "The way we enforce this, however, is with compassion and not an iron fist. We offer safety, not suspicion."
Community Action also receives funding from the Church of Jesus Christ of Latter-Day Saints to for year-round emergency sheltering.
The emergency voucher program from the state will expire at the end of June.