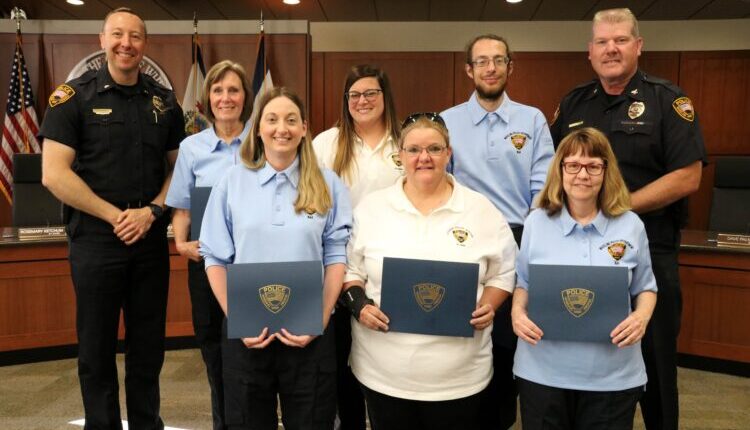 Wheeling Police Department Sees Some Fresh Volunteer Faces | News, Sports, Jobs
The Wheeling Police Department welcomed six new Neighborhood Assistant Volunteers last week.
In recent years, neighborhood volunteers have served an important role with the Wheeling Police Department. The volunteers provide an extra set of eyes by patrolling and alerting uniformed officers of issues in all neighborhoods.
Volunteers also help with several police department and citywide events, including concerts and festivals at Heritage Port, the annual Christmas parade and the Ogden Wellness Weekend.
Over the last few weeks, the six new members attended 12 hours of classroom education that provided guidance on various subjects including traffic rules and control, basic patrolling, types of emergency calls, departmental policies and personal safety. Volunteers also must attend the department's Citizen's Police Academy and complete several ride-alongs with officers.
Wheeling Police currently have about two dozen Neighborhood Assistant Volunteers. Each year, NAV's log more than 1,000 volunteer hours to the police department.
Today's breaking news and more in your inbox