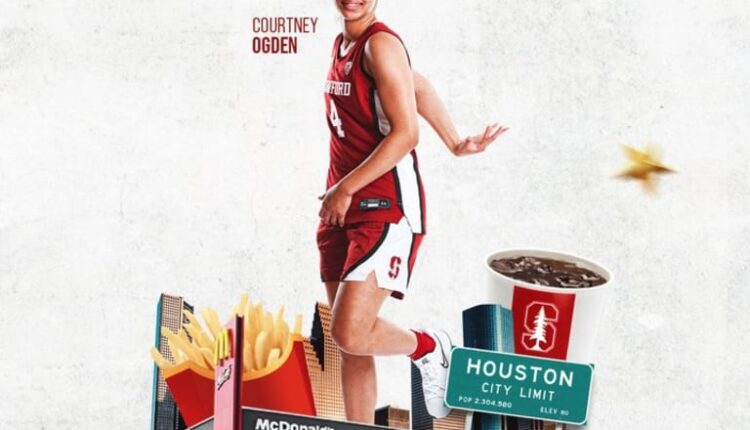 2023 Stanford WBB signee Courtney Ogden named a McDonald's All-American
On Tuesday, 2023 Stanford women's basketball signee Courtney Ogden was named a McDonald's All-American. She'll compete for the East team in the 2023 McDonald's All-American Girls game, which will air on March 28th at 6:30 PM ET on ESPN2 in Houston, Texas.
This news means that for the eighth consecutive year, Stanford women's basketball will have a signee playing in the McDonald's All-American game. Ogden competes for Westminster School in Atlanta, Georgia and is rated a 5-star wing by ESPN HoopGurlz. What Stanford really likes about her is her ability to score in a variety of ways and her physicality on both ends of the floor.
"Courtney is plain and simple a pure and excellent scorer," Stanford head coach Tara VanDerveer said of Ogden when she signed. "She's a very physical player on both sides of the ball, loves to look for her 3-point shot and can knock them down."
Looking ahead to her time on The Farm, it'll be interesting to see how VanDerveer and her staff fit Ogden into the rotation for next season. Given her 3-point prowess and tenacity, she shouldn't have a hard time making an immediate impact. Ogden joins 4-star forward Nunu Agara and 4-star guard Chloe Clardy in the Cardinal's 2023 class.
To connect with CardinalSportsReport.com on Facebook and Twitter, click here.
To connect with Ben Parker on Facebook and Twitter, click here.
Email: [email protected]
Join the conversation on CardinalSportsReport.com