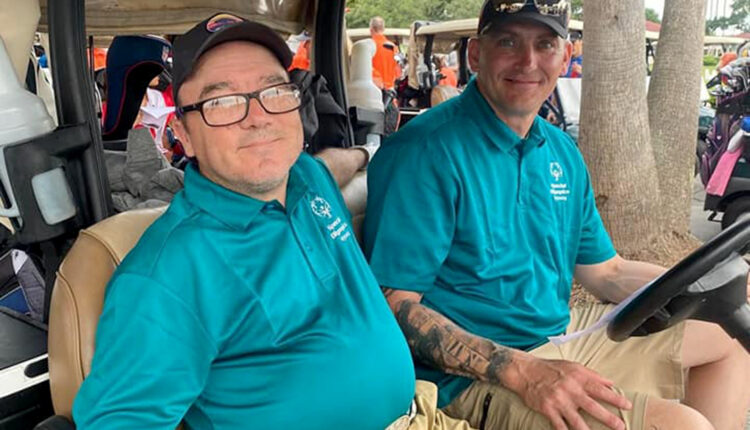 'Absolutely a blast:' Casper's Special Olympics golf team swings hard in Florida during USA Games
CASPER, Wyo. – Sgt. Mike Ogden made a prediction in May as he practiced with Casper Special Olympian Shane Rogers at the Municipal Golf Course.
"I'm gonna be worn out when I get back," he said.
Hey was right.
"It was absolutely a blast, and it was absolutely exhausting," Ogden said during a phone call last week, still recovering from his week in Florida with Shane at the 2022 Special Olympics USA Games in Florida.
The two were among a delegation of 45 people with Special Olympics Wyoming who traveled to Orlando for the June 5–11 games, where they were housed at various Disney resort hotels and competed at world-class stadiums and fields. Some 5,500 athletes and coaches from all 50 states and the Caribbean competed at the games, according to the Special Olympics website.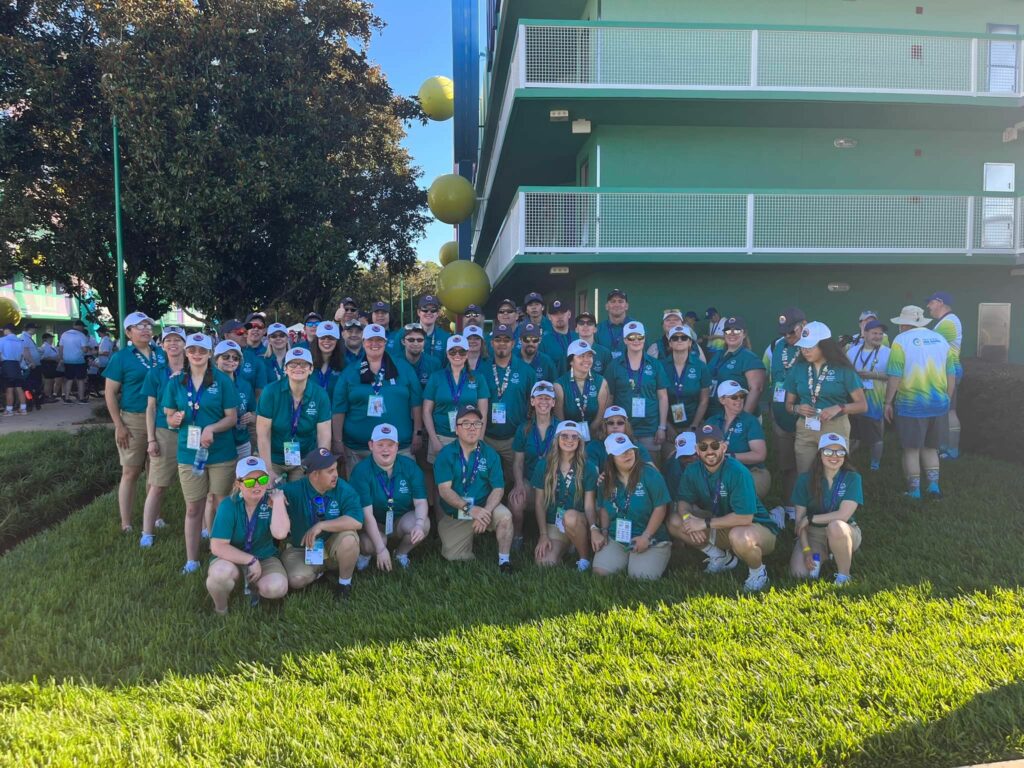 Special Olympics Team Wyoming poses for a photo before the opening ceremonies of the 2022 Special Olympics USA Games in Orlando earlier this month. (Courtesy Special Olympics Wyoming via Facebook)
On the first day after arriving, Ogden said all of the athletes received free health screenings and exams, and were given new essentials such as eyeglasses and shoes.
On golf days, Ogden said they woke up at 4 am, had breakfast at 5 am, and were on the bus to the golf course by 7:30 am
"Then you sit in your cart, get the rules for the day and go golf 18 holes," he said.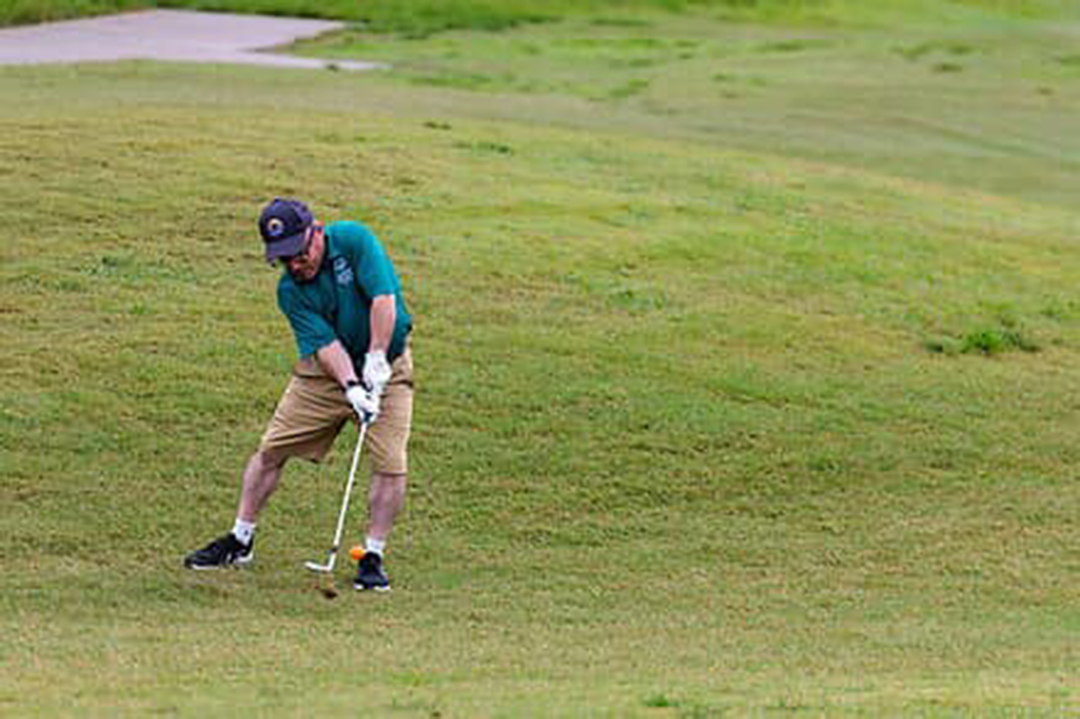 Shane Rogers hits a ball during the 2022 Special Olympics USA Games in Florida. (Photo by Richard Howe, Courtesy Special Olympics Wyoming via Facebook)
"It was hot, it was muggy and sunny, and when you get done you go back and take a shower and go to the next event until around 10 or so."
Shane, a sports superfan if there ever was one, then wanted to watch whatever game was on TV.
"Are the New York Rangers playing or are the Celtics playing? It just depends. So we watch something on Sports Center and go to bed and get up again at four in the morning and do it all over again," he said.
Ogden enjoyed the heat and humidity, and Shane adjusted to it. They slathered on the sunscreen and drank "lots and lots of water, constantly the water," he said.
Their games were at the Orange County National Golf Center, which Ogden describes as "beautiful, pretty wide and somewhat forgiving, except for all of the sand traps that I put Shane in."
They ended up in second place in their division, he said.
What perhaps was most amazing for Shane was meeting some of his sports heroes.
"Shane got to meet Tim Tebow," he said, "so that was pretty cool."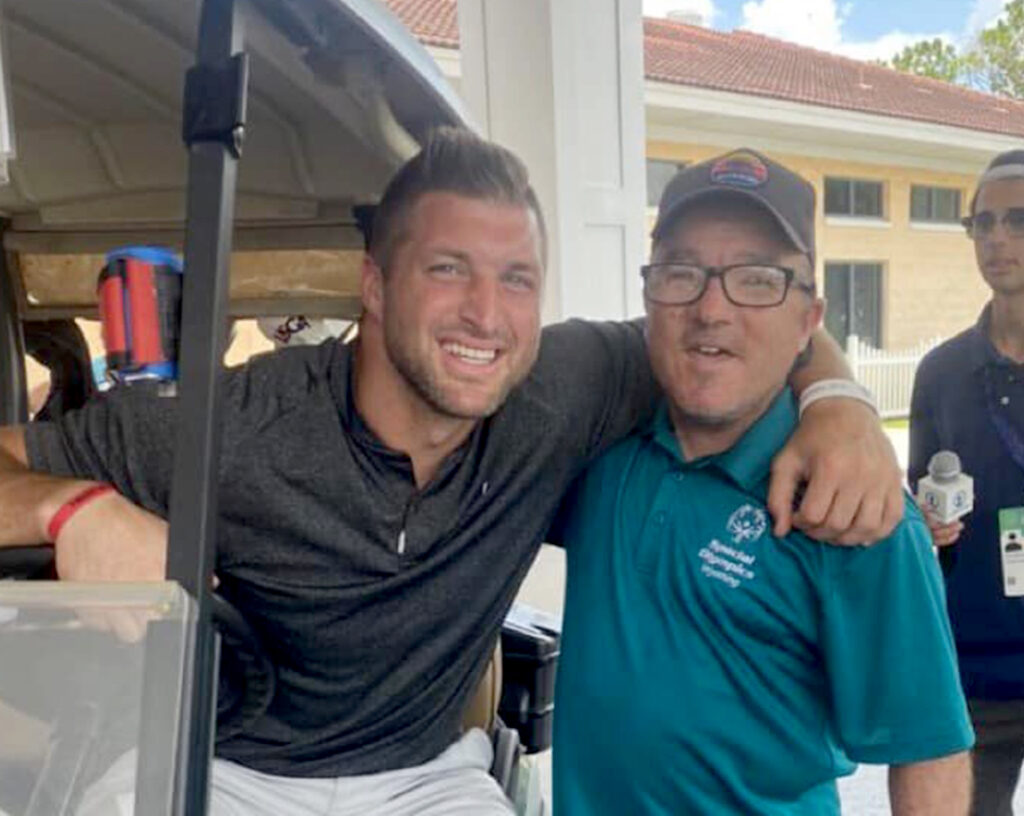 NFL star and former Denver Bronco Tim Tebow poses with Special Olympics Wyoming golfer Shane Rogers during the 2022 Special Olympic USA Games in Florida on June 8. (Courtesy Special Olympics Wyoming via Facebook)
They had time to see the sights, and spent a long day at Disney's Magic Kingdom.
"It was an amazing experience, we're absolutely exhausted and I think everybody was excited to get on the plane and come home," Ogden said.
"The athletes did really well, everybody down there was great. It was a very positive experience."