Gathering remembers forgotten stories of slaves
Remembering stories of injustice and inequality can evoke healing conversations, a Monday night gathering was told as heard hidden stories of slaves who lived, suffered and died in Mid-Missouri.
The Missouri NAACP joined with the First United Methodist Church of Jefferson City in hosting a night of remembrance for people who had lived enslaved in Osage County.
Local author Julie Allen told the crowd of a couple of dozen she had grown up without knowing that people were enslaved in Central Missouri. When she did learn of the history, she did more research, which resulted in her publishing "A History of Enslaved People of Osage County."
"This and future events are aimed to educate people and recognize people," Allen said. "I want to talk about people who contributed to their communities, some whose names have not been said for over a hundred years and some whose names have never been said because they were a slave."
At Monday's event, Allen talked about stories she found hoping this and future events could become a launching point for more in-depth discussions.
"We need to find out why these stories were hidden," Allen said. "If we don't know about them, what do we need to do to make sure that we treat their lives equitably in our culture and education system."
In her research, Allen found "quite a few" individuals who were enslaved and who made their way to recruitment centers to join the Union Army. One was Jim Lewis. Lewis was the last name of the person who enslaved him.
"Jim and six other black soldiers received passes to go back to Osage County to recruit other blacks into the Army and to go to the place where his mother had been enslaved and collect her belongings," Allen said. "If a black man was accepted into the Army, that meant their freedom if they served three years."
Allen said Lewis and the other soldiers went to the property where his mother had been enslaved. The man who owned the property came out and eventually drew his gun and started shooting. Some of the group were injured and escaped, but Lewis was shot and killed. Another white man involved in the shooting went to the provo marshal, who handles investigations of Army personnel, and told what happened.
"The man who did the shooting was a Confederate sympathizer banned from Missouri," Allen said.
The provo marshal cleared the white man, as well as Lewis, but other individuals involved in the killing of Lewis went to the constable for that area, who was Confederate sympathizer. They said Lewis and his group had assaulted them and tried to kill them.
Allen said the constable arrested the white man and charged him and Lewis with attempted murder, even though Lewis was already dead. That was a hanging offense.
"The provo marshal again found no wrong doing and freed the white man, but the locals went out and arrested him again," Allen said. "My great-great grandfather was among a group to post bond for the white man who eventually went to trial and was found not-guilty of any wrongdoing.
"However, no one was ever held accountable for the murder of Lewis," Allen added. "This is a brutal story, but it shows how the law worked to be just and yet was also unjust."
Allen said whenever we deal with something tough in life, those are the hardest things to talk about.
"I don't think there was anything done purposely, but the subject of slavery is an unpleasant thing and people try to put such things behind them and not talk about them," Allen said. "The reality is these individuals have stories that need to be told and we can learn from their stories. There is no reason that no one would have any idea that people were enslaved in this area."
Allen said she is working on a book on Cole County and she has found stories of blacks sold on the courthouse steps and other similar stories.
"We are partnering with other churches, Lincoln University and the NAACP because remembering is a sacred practice," said First United Methodist Pastor Trevor Dancer. "We remember our faults and failures. We want to bring some sense of honor to those whose lives were unjustly diminished by the evils of slavery.
"We remember their contributions and achievements that our traditional teaching of history has chosen to ignore or forget," Dancer concluded. "By this act of remembering, we are emboldened to live in a way that helps prevent injustice and inequality from happening in our own time."
The Missouri NAACP will provide a copy of "The History of Enslaved People of Osage County" to local churches and Jefferson City high schools.
"Julie's book did a great service for the state because there are so many half-truths about slavery," said Missouri NAACP President Rod Chapel. "I still have some people tell me that slavery didn't exist. Events like this will allow us to start honest conversations about how we can get past the denials.
"I think it's sad and shocking people have grown up this way," Chapel added. "I don't think the leaders of communities would say they don't want minorities in our communities and yet there are places where they are hardly there. Without the truth, we can't have equality and thanks to our religious community we are taking the strides we need to accomplish this."
For more information about these efforts, go to jcfumc.org or mo.naccp.org.
Rachel Henderson and Carrington Peavy listen Monday, July 18, 2022, to the program being presented by the Missouri NAACP inside the First United Methodist Church of Jefferson City. (Shaun Zimmerman / News Tribune photo)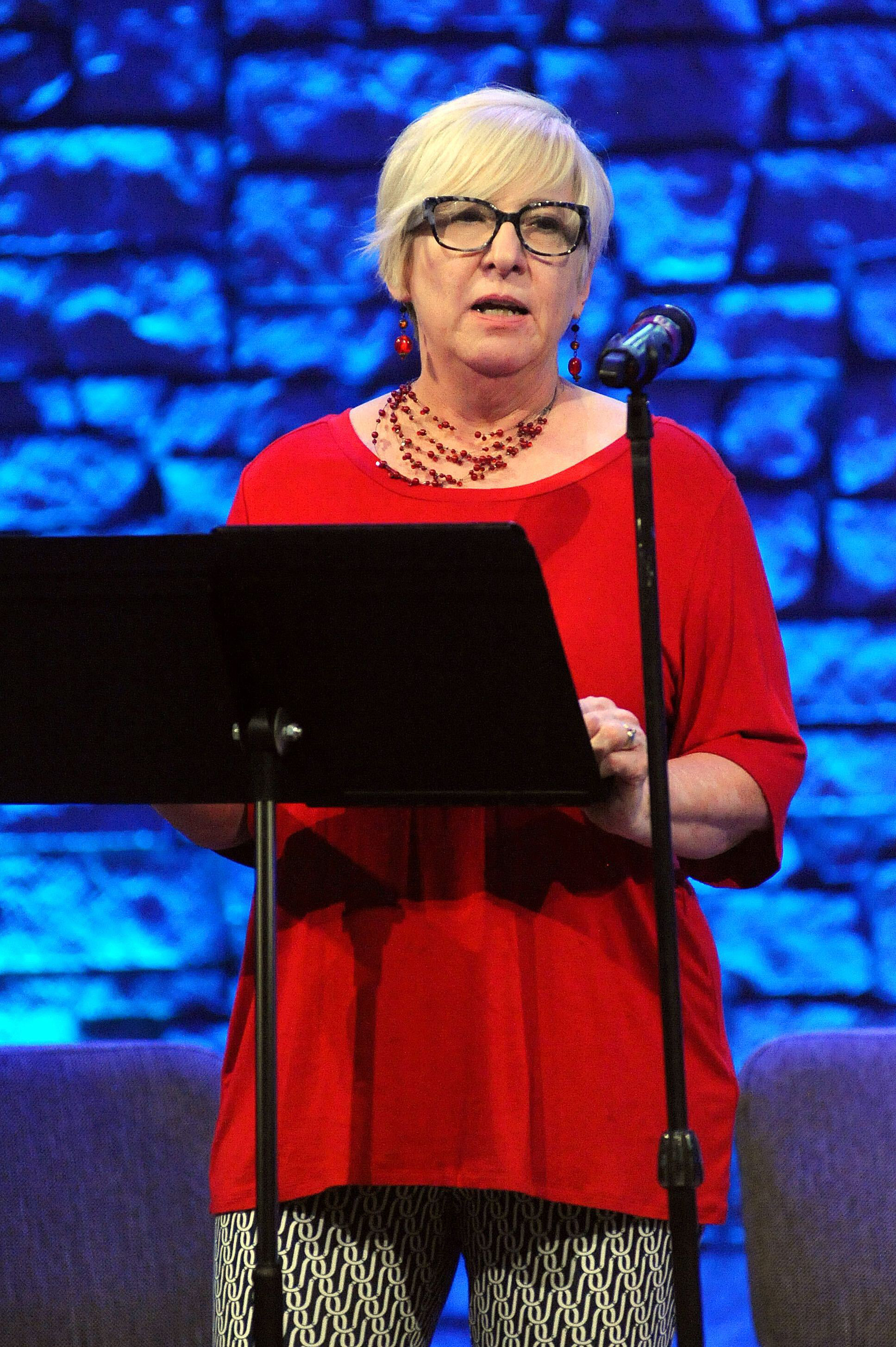 Julie Allen, author of "A History of Enslaved People of Osage County" speaks Monday, July 18, 2022, during the program being presented by the Missouri NAACP inside the First United Methodist Church of Jefferson City. (Shaun Zimmerman / News Tribune photo)