Lewis-Clark State's Cole Olsen, Clayton VanDyke Make School History as First Repeat CoSIDA Academic All-Americans | Sports
LEWISTON – Cole Olsen and Clayton VanDyke have done nothing but make history at Lewis-Clark State College, and they are not done yet. After closing out historic careers at outdoor nationals in May, the duo became the first LC State student-athletes to be voted CoSIDA Academic All-Americans more than once in their careers. Both were named 2021-22 Men's Track and Field/Cross Country First-Team Academic All-Americans.
Both Olsen and VanDyke earned the honor previously in their careers, with Olsen doing it in 2019-20 and VanDyke in 2020-21. They are also the first teammates to earn the honor in the same season. Olsen graduated with a degree in Kinesiology and a 3.78 GPA, and VanDyke graduated with a degree in Graphic Communications and a 3.93 GPA. Both graduated Magna Cum Laude.
"Both young men ended their final seasons with outstanding performances at nationals, so to add this is a great way to wrap up a career," Head Coach Mike Collins said. "We will miss both of these guys very dearly as they brought a lot to our program in so many ways. They raised the bar for their teammates, future warriors, and made sure the coaching staff was working to keep up with them."
Olsen is the only warrior in school history to compete at 14 national events. By taking advantage of his extra year granted by the NAIA due to Covid, he was able to compete at every national event possible in his career with five appearances at cross country, five indoor and four outdoor. He leaves LC tied with Sam Atkin for the most All-American honors in a career with eight.
In his senior season, Olsen bested Olympian Atkin's record in the indoor 3,000m (8:16.29) and set the LC indoor 5,000m record (14:33.24) as well. He earned three All-American accolades during the year after finishing fourth at cross country, eighth in the indoor 3,000m and fourth in the outdoor 10,000m. Olsen was the Cascade Conference Champion in the 10,000m and finished second in cross country and the 5,000m to earn all-conference honors. He was voted the CCC Runner of the Week and NAIA National Runner of the Week once, and also earned CoSIDA Academic All-District and Academic All-Cascade Conference honors.
"I think that this award is a testament to the amazing athletic and academic programs that I was fortunate enough to be a part of," Olsen said. "It's easy to do big things when you have a whole community to pave the path. Thanks to everyone who had a helping hand in that."
VanDyke made an immeasurable impact in his three years as a warrior. He ends his collegiate career as the 2022 NAIA Indoor 800m National Champion, four-time National Runner-Up, seven-time All-American, two-time CCC Male Scholar-Athlete of the Year, four-time CCC Champion, and countless others honors. This season alone, the Vernal, Utah native set LC State program records in the indoor 600m (1:20.30), indoor 800m (1:50.29), indoor 1,000m (2:26.23), indoor mile (4:07.79), outdoor 800m (1:49.43) and outdoor 1,500m (3:45.71.). He was also a member of record-setting indoor 4x400m relay (3:23.66), outdoor 4x400m relay (3:21.08) and outdoor 4x800m relay (7:46.52) teams.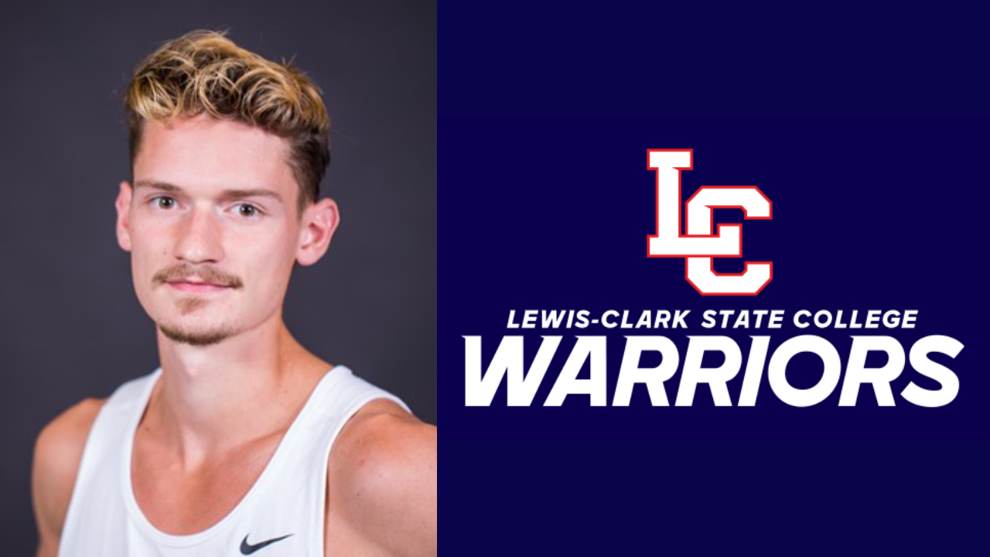 Clayton Van Dyke
The senior defended his Cascade Conference titles in the 800m and 1,500m at the conference championships earlier this spring and was named the CCC Men's Track Athlete of the Meet. He earned All-American honors in his indoor 800m win, as well as his National-Runner Up finish in the outdoor version of the race. VanDyke's trophy case filled up this season as the standout was voted the Cascade Conference Men's Track and Field Athlete of the Year, Cascade Conference Male Co-Scholar-Athlete of the Year, USTFCCCA West Region Indoor Track Athlete of the Year, the LCSPYs Male Athlete of the Year and LCSPY's Warrior of the Year. He earned all-conference honors in cross country, the 800m, 1,500m and 4x400m relay. VanDyke was voted the CCC Track Athlete of the Week five times and became the first known student-athlete to be voted the NAIA National Track Athlete of the Week in back-to-back weeks. He also earned CoSIDA Academic All-District and Academic All-Cascade Conference honors.
"This is a great way to cap off my career as a student-athlete," VanDyke said. "I have worked hard to get to where I am at. I can walk away from college proud and motivated knowing what I have accomplished. Not many people get to experience what I have, and I will cherish every moment I had at LC State. There is no one else from this team that I would rather share the honor of this award with than Cole Olsen. Thank you to everyone for supporting me and motivating me to be who I am."