 Man dies swimming in Flaming Gorge Reservoir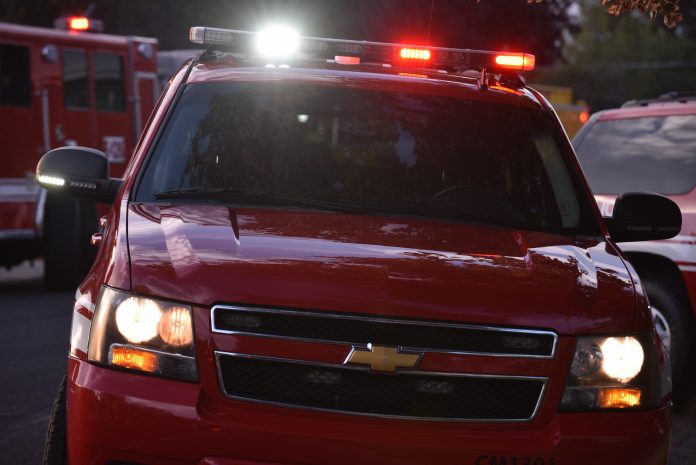 File image: Gephardt Daily
For an updated story click here.
DAGGETT COUNTY, Utah, Sept. 2, 2018 (Gephardt Daily) – A man who went swimming in Flaming Gorge Reservoir was found unresponsive and subsequently pronounced dead, officials said Sunday.
According to a press release from Daggett County's Sheriff EL Bailey, personnel were dispatched to Cedar Springs Marina around 2:10 p.m. because of a report on a man who had swum in Flaming Gorge Reservoir.
"The man was found unresponsive and was later pronounced dead," the press release said.
Officials did not immediately provide further details about the incident, including the exact cause of the man's death.
The victim's identity is currently not disclosed, the press release said.
The tragedy is the second to occur in the Flaming Gorge this weekend; On Friday, one man died and two others were injured when the ATV they were riding on crashed into the reservoir.
According to a statement by Bailey on the incident, agents and search and rescue workers arrived at the scene at 17 County Road after a call about an ATV accident involving three adults involved was called around 7:10 p.m.
One of the three was trapped in the vehicle, a Polaris RZR 4-seater, when it penetrated the reservoir.
"The sheriff's deputies and search and rescue personnel tried for over 30 minutes to free the passenger," the statement said.
"The passenger was freed and declared dead by medical personnel on site. The driver and one other passenger were taken to hospitals in Ogden and Salt Lake City by rescue helicopter. The condition of the people being transported is currently unknown. "
Friday's victim's names were not disclosed until family members were notified.
Gephardt Daily will post more of these evolving stories as information becomes available.