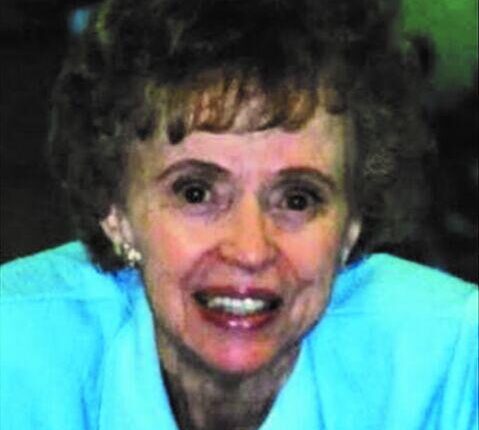 Marian Frances Mullett Hoover | Obituaries
Marian Frances Mullett Hoover
1929-2021
Marian died on Tuesday, July 13th, 2021 in the arms of her loving family. She was born on May 14, 1929 in Salt Lake City to Frank J. Mullett and Olive Cora Aveson. She grew up in Provo and graduated from Provo High School and BYU.
Herbert Grant Hoover swept her off her feet and married on August 15, 1950 in the Salt Lake Temple for Time and Eternity. Together they had three children: Brad (Jana), Korry (deceased) and Lynne Ann (Randy).
Marian loved to square dance, cook for her family, throw memorable parties and work in the garden. She was a masterful bridge player and enjoyed weekly games with her high school friends.
Marian leaves behind son Brad Hoover and daughter Lynne Ann Peterson, sister Maxine Hansen, sister-in-law Joyce Robertson, 8 grandchildren and 14 great-grandchildren.
She will no doubt meet her husband Herb and son Korry in a happy reunion.
The funeral will take place on Monday, July 19, 2021 at 11:00 a.m. at the Edgemont North Stake Center, 345 East 4525 North, Provo, Utah. Friends can call the Berg Mortuary in Provo, 185 East Center Street, Sunday, July 18, 6:00 p.m.-8: 00 p.m., and the church on Monday, 9:30 a.m.-10:45 a.m. before the service. The funeral will take place in Provo City Cemetery. Condolences are available to the family at www.bergmortuary.com.