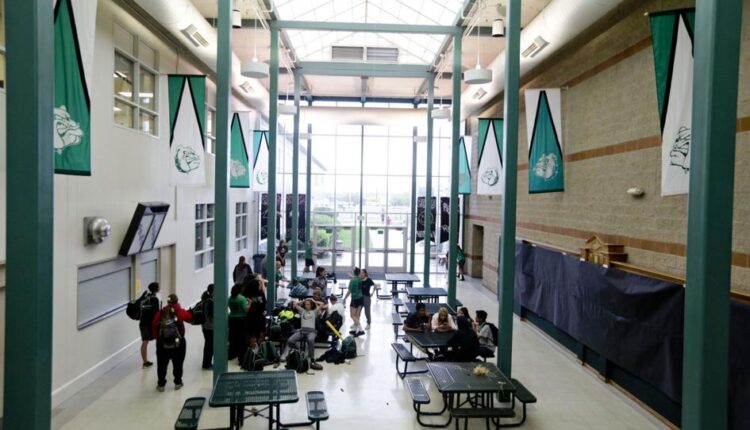 New COVID-19 vaccination sites set to open in American Fork and at the former Provo High School campus | Local News
As COVID-19 vaccination awards continue to grow for every county in the state, the Utah County Health Department has been busy expanding immunization capacities in preparation.
This was recently demonstrated through a partnership with Orem's Nomi Health to bring new vaccination sites to Orem, Vineyard and Lehi. Now the health department is expanding.
Through a partnership with BYU, the former Provo High School site is being converted into a vaccination facility. The current Provo location in the Department of Health offices will be relocated to the new location so that more people can receive the vaccine every day.
"This will be the facility that will allow us to have greater capacity, throughput, and more than the current Provo Health Department," said PIO Aislynn Tolman-Hill of the Utah County Health Department.
Currently, up to 1,200 vaccinations are being administered daily at the current Provo location, depending on how many vaccines are available per week. The new location at the old Provo High School could almost double that as up to 2,200 people are vaccinated every day.
These numbers are an estimate and will depend on vaccine supply. However, Tolman-Hill expects the new site to have a throughput similar to that of the Fork Shopko site in Spain.
BYU is also helping and providing staff to ensure the facility is up and running as soon as possible.
"Obviously, medical staff is an important part of a vaccination clinic because we have people who deliver the vaccination and people who do the medical assessment. Therefore, they must have a clinical or medical background to do so, "said Tolman-Hill. "We also need staff who have this non-medical and non-clinical need for staff to do line control and instruct people where to go. We certainly have volunteers and individuals from BYU who will be helping with this as well. We couldn't be more grateful because it really is this daunting undertaking. "
Tolman-Hill added that the new location became available through a natural evolution of the partnership between BYU and the county health department. The two have been working together on contact tracing efforts for almost a year, and the partnership has contributed to that expansion.
"BYU is grateful for the opportunity to support our community leaders by providing the Utah County Health Department with a site for a mass vaccination site," a BYU statement said. "We're also looking forward to the opportunity for our campus community and alumni to volunteer for the department on site."
With the number of COVID-19 vaccinations increasing in the county, the need for partnerships has been the focus of the department.
Expansion plans have continued, but Tolman-Hill added that these partnerships are critical to the division's success and all possible options are being explored.
While the new location at the former Provo High School is in the works, there is no official opening date from Friday.
"Probably early to mid-March," said Tolman-Hill. "We really have to work a lot to make sure we have all the resources we need as we have a lot of needs when people are registering, checking in and getting resources for vaccine refrigerators. There is still a lot to be done to ensure that we are really ready to go when we enter the site. "
The transition to the new location is expected to be seamless as people receiving their first doses are already scheduled for their second dose at the new location. An email reminder will also be sent to those who have appointments for their second dose to make sure there are no misunderstandings.
Tolman-Hill also mentioned that there is a contract for another new vaccination site in American Fork that the Department of Health has been working on to serve the northern part of Utah County.
The location is in an old Walmart that has been converted into a Built Bar warehouse at 500 East in American Fork. The website is currently owned by the Alpine School District.
"They came to us and wanted to donate the use of this facility," said Tolman-Hill.
An opening date and information on the American Fork facility have not been set in stone, but the warehouse is expected to have a similar capacity as the new Provo and Spanish Fork Shopko locations.
According to Tolman-Hill, preparations are being made in both facilities to open as soon as possible.