Provo Airport expected to reopen Wednesday afternoon after crash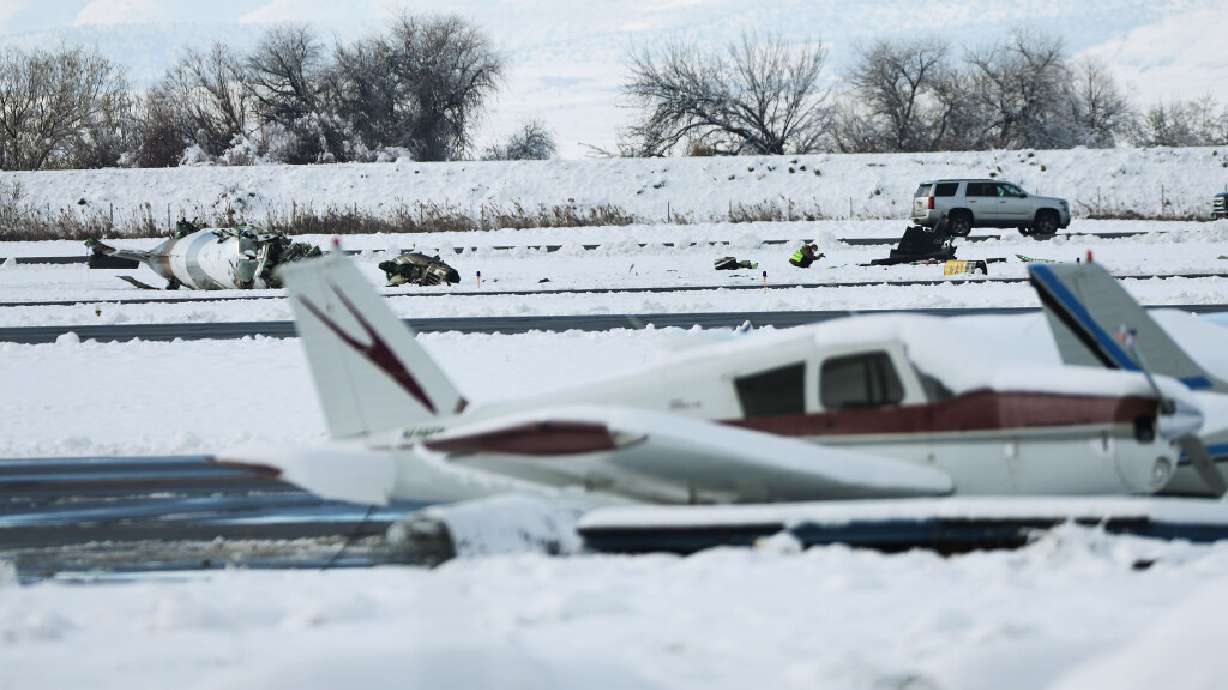 Investigators continue looking over the scene in Provo on Tuesday after pilot Nathan Ricks was killed instantly during a takeoff at Provo Airport. The airport is expected to reopen at 4 pm Wednesday. (Jeffrey D. Allred, Deseret News)
save story
Save stories to read later
Estimated read time: Less than a minute
PROVO — The Provo Airport is expected to reopen at 4 pm Wednesday, after a fatal crash shut down air traffic Monday morning.
Top Nu Skin distributor Nathan Ricks was killed when the plane he was piloting crashed shortly after taking off from the airport en route to the Rose Bowl game. Three other passengers were injured, one of them critically.
In a statement Wednesday, Provo Airport Director Brian Torgersen said the Federal Aviation Administration and National Transportation Safety Board have completed their evaluation of the crash site and have allowed cleanup to begin.
Torgersen said cleanup and remediation of the runway was complete by 11 am Wednesday and recovery of the aircraft is expected to be complete Wednesday afternoon.
×
Related stories
Most recent Utah County stories
More stories you may be interested in