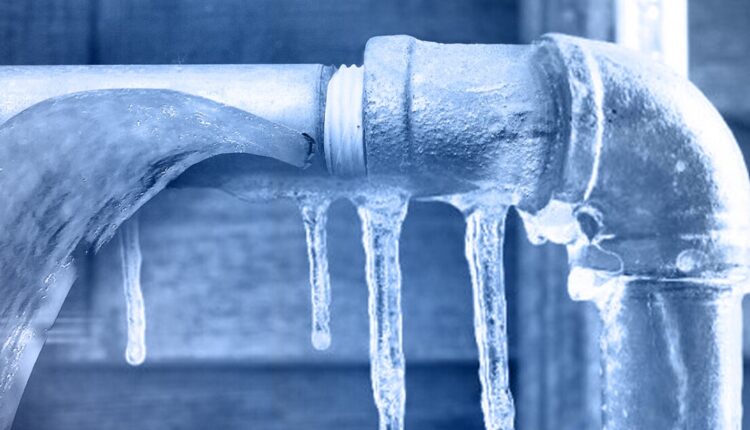 Salt Lake area residents experience water issues due to frozen pipes
SALT LAKE COUNTY — Public utility companies were inundated with calls Tuesday as many businesses and homeowners woke up to frozen pipes.
The Salt Lake City Department of Public Utilities had more than 130 calls while the city of Sandy had at least 40 customers in the same situation.
The state of Allison McCullock's kitchen was a mess as plumbers with Expert Services Plumbing, Heating, Air & Electrical tried to get to the source of the water dripping from her ceiling.
"I just heard a gush of water came out, and my ceiling was flooding," she said.
McCullock woke up to her pipes frozen. She tried to warm them up but they burst in the afternoon.
"I've already cried today. We've already panicked, now we're good. Now I can think level-headed," she said.
She said she left her faucet dripping overnight, but plumbers say you should actually have a spaghetti-strand width of water steadily running all night.
Master plumber Nathan Berg recommends you keep the temperature neutral.
"Really she did everything that you can do, but if you don't have good insulation, there's only so much you can do before you have something like this happen," said Berg.
If your pipes freeze, ramp up the heat in your home and bring a space heater into the affected room. Open up any cupboards to let the warm air in.
If you have copper pipes, know you're more at risk of freezing and bursting.
"When that ice expands, it's a little bit more fragile so it ends up splitting whereas plastic can kind of absorb it a little bit more," he said.
Service companies also have thawing machines that attach to the pipes and break up the ice.
"Call your mom, call your dad, that's what I did. Call your plumber, they're great," said McCullock. "Maybe I'll have a better kitchen at the end of this. That's a hope now, I guess."