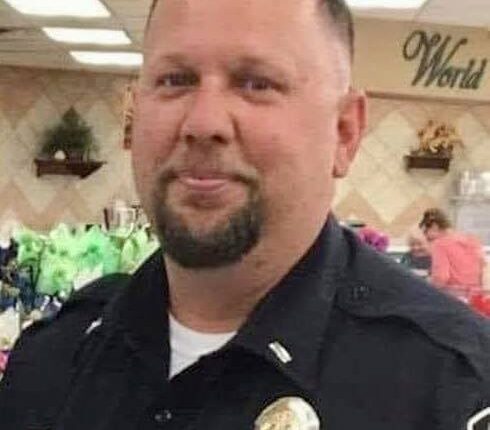 The police chief of Naples, Andrew Cox, passed away unexpectedly
UINTAH COUNTY, Utah – Naples City Police Chief Andrew Cox died unexpectedly at his home on Saturday, according to a press release from the Uintah County Sheriff's Office.
Cox, 47, suffered a fatal medical incident, according to authorities. Unfortunately, when the first responders arrived at the scene, Cox had already passed away.
Comments on the death of the police chief of the city of Naples
Naples police issued a statement on the death of Chief Cox on Sunday evening.
The statement said, "Drew has created a huge network of friends and colleagues; he was a friend to everyone he met, "the statement said. "There was no time he walked into a room that not everyone knew was there. He has spent his life and career making a difference for the people he met, both on and off the job. Many will remember his humor and that he always had a joke for everyone. Our community will miss him very much. The Police Department of the City of Naples is honored to continue its legacy of service. "
Additional Comments
The Utah Peace Officers Association issued a statement on the death of Chief Cox through Duchesne County's Sheriff Travis Tucker.
It said: "We are very sad to hear of the death of the Naples City Police Chief Drew Cox. Chief Cox was a very accomplished and trustworthy officer who valued Duchesne County for many years as a member of the sheriff's office, "the statement said. "His expertise and knowledge of training and handling K9 were well known, highly valued and in great demand. Chief Cox was instrumental in developing K9 programs for many agencies in our region. "
In addition, the Jensen Fire Department also issued a statement regarding Chief Cox's death.
The statement said: "Our deepest condolences go to the Cox family and the Naples Police Chief was a great man and officer. We are honored to have known him, "the statement said.
Chief Cox served in law enforcement for more than 20 years. Before becoming chief, Cox had served as a lieutenant, officer, and detective.
No other information was available.
Continue reading: