U.S. hospitals postpone non-elective procedures amid bed and staff shortages
Non-urgent and elective procedures are being put on hold in the U.S. as providers grapple with overused intensive care units, which face devastating spikes in COVID-19 and Delta cases. One of the most recent to join this trend is Intermountain Healthcare in Utah, where a surge in pandemic patients has resulted in all non-urgent surgeries and procedures being postponed for several weeks from September 15.
"We will continuously evaluate the situation. If possible, the remaining operations or procedures can be consolidated to relieve operating teams for redeployment in our hospitals, "a statement said.
Affected patients will be notified by telephone. As soon as the increase has subsided, postponed procedures will be rescheduled, says the provider. Hospitals affected include Logan Regional; McKay-Dee (Ogden); Layton; LDS Hospital (Salt Lake); Intermountain Medical Center (Murray); Riverton; Alta View (Sandy); Parkstadt; American fork; Utah Valley (Provo); Spanish fork; Cedar city; and St. George. Rural Hospitals, TOSH and Primary Children's will continue to perform non-urgent surgeries and surgeries that require hospitalization, but may postpone cases depending on the circumstances.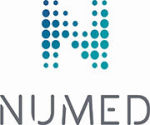 Ad statistics
Displayed times: 451344
Visited times: 3305

Indiana hospitals have followed the same approach, with Eskenazi Health and Columbus Regional Health postponing proceedings, according to Modern Healthcare. Indiana University Health has also suspended voting processes for at least two weeks, according to The Associated Press, extending the suspension every two weeks if necessary.
"We have seen a huge increase – in huge amounts – in COVID cases and pretty much everything. But the COVID load contributes a lot, "Dr. Chris Weaver, emergency physician and senior vice president of clinical efficacy for IU Health, told The AP.
In Maine, which has the worst cases in New England, the state's largest health network, MaineHealth, cut operations by 30 percent earlier this month, according to the Portland Press Herald.
Many hospitals are considering options like postponing as the intensive care unit is currently fully occupied and their staff is overwhelmed with the number of COVID cases present. In the South, one in four hospitals has more than 95% intensive care beds occupied, up from one in five last month, making it difficult to care for the sickest patients, reports the New York Times. All ICU beds are currently occupied in Alabama, while Texas currently only has 700 ICU beds available.