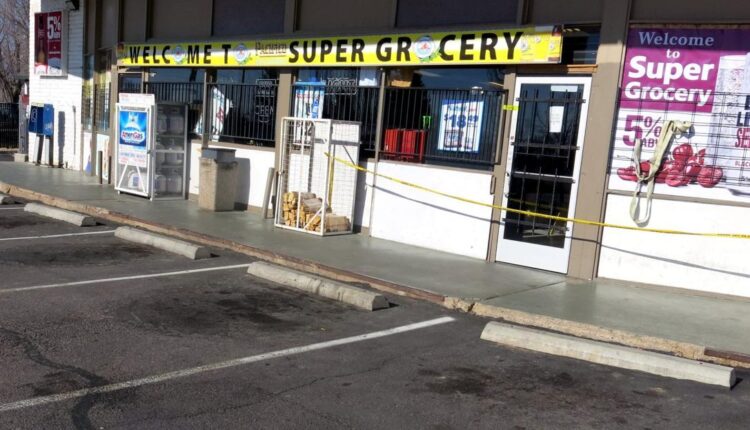 UPDATED: Ogden shopkeeper shot; Attacker unknown | Police & fire
OGDEN – A 65-year-old shopkeeper was shot dead in his shop late Sunday and police tried to identify the killer.
The gunman entered Super Grocery, 675 N. Monroe Blvd., around 11:50 p.m. and spoke to the victim before shooting him, said Ogden Police Lt. Brian Eynon on Monday.
The victim was identified as Satnam Singh. He died on the scene.
"The motive is still unknown," said Eynon. "We're trying to find out."
The killer used a pistol. Eynon declined to say how many shots had been fired.
The police were alerted when someone found Singh in the store.
The police are asking the public for help with the investigation. Anyone with information is asked to call Ogden Detectives at 801-629-8228.
Investigators would like to see a video with a doorbell camera that people could have about the store at the time of the shooting, Eynon said.
According to a surveillance video shared by Ogden Police on Facebook, the shooter was wearing a blue surgical mask. a gray hooded Las Vegas Raiders sweatshirt; black training pants with white writing on the left leg; dark shoes; and black gloves.
Investigators believe the person is around 16-25 years old. If the shooter is being watched, the online post said the public should refrain from contacting 911 and calling 911.
In a press release, Ogden police said the killer ran out of the store and walked northwest from the parking lot.
The Weber County Homicide Task Force, the Ogden Police Area Tactical Analysis Center, and the Weber County Crime Scene Investigation are participating in the Ogden Police investigation.
Monday afternoon the store was blocked by tape on the scene and evidence seals on the doors.
Bouquets of flowers hung in the security grille at the main entrance, and someone had placed balloons and other flowers next to the marquee on Monroe Boulevard.