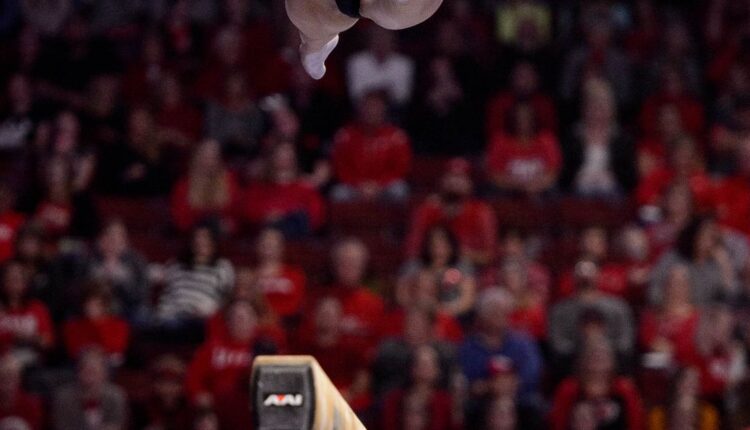 Local events and things to do this week, Jan. 2-8
Watch live competitions, drink to the New Year, see the best of Utah gymnastics, and have a laugh with Shakespeare
| January 3, 2022, 2:10 p.m.
January 5th
Check out live competition painting
Ever heard of live competition painting? Experience it for yourself at Art Battle SLC, from 7 p.m. to 9 p.m. at Soundwell (149 W. 200 S., Salt Lake City). Watch local artists create paintings in 20 minutes, then vote for your favorites to determine the winner. In addition, all works of art will be offered for sale through a silent auction at the end of the night. Interested artists can register at bit.ly/3ez0bix. Tickets are $ 20 at the box office or $ 15 online at bit.ly/346U2bs. Note that this is an event for ages 21 and up.
6th January
Drink to the new year
Kick off the New Year with wines from around the world at the Gallivan Center's Wine Night (239 S. Main St., Salt Lake City) from 7pm to 9pm. Italian Prosecco, Spanish Cava, Californian and French sparkling wines are on offer. Guests must be 21 years or older. Tickets are $ 45 and are available online at bit.ly/3qvsvrL.
January 7th
See the best of Utah gymnastics
At the Rio Tinto Best of Utah NCAA Gymnasts Meet, gymnasts from the University of Utah, Brigham Young University, Utah State University and Southern Utah University compete in a one-day event at the Maverick Center (3200 S., Decker Lake Drive, West) in Talstadt ). Doors open at 5:30 p.m. and the show starts at 7:00 p.m. Tickets start at $ 25 and can be purchased online at bit.ly/319P10H.
6-8 January
Have a laugh with Shakespeare
Grassroots Shakespeare Company presents "The Merry Wives of Windsor" for three nights at the SCERA Center for the Arts (745 S. State Street, Orem), each show starting at 7:30 pm with original staging techniques and interacting with the audience for an immersive theater experience. Tickets are $ 10 for seniors and children and $ 12 for adults. Buy them online at bit.ly/3pB95lS.