LS soccer wins sixth in a row, crushing Ogden – Newton Daily News
SULLY – Lynnville-Sully's soccer team did all of their damage in the first half against Ogden on Friday night.
The Hawks stormed for 416 yards and failed to throw a pass for the second straight week during a 51-15 homecoming win over the Bulldogs. LS led 51-0 at halftime.
The win marked the sixth straight win for LS, improving to 6-1 overall and 5-0 in Class A District 6 games. It is preparing a county championship battle with hosts Belle Plaine next week. Belle Plaine is also 5-0 in the district game.
Ogden finished his district season 3-3. The Bulldogs, who currently occupy third place in the circle, are 4: 3 in the overall standings.
Corder Noun Harder led the Hawks with 166 rushing yards and three touchdowns on seven carries. He scored all three TD runs in the first quarter, including an 81-yarder in the first game of scrimmage. His third TD run was a 38-yarder.
Maxwell Mintle had four carries for 113 yards and one score and Kyle Squires rushed for 101 yards and two scores for 11 carries.
Lane Fisk scored a TD run of 2 yards in the end of the first quarter, Mintle's TD run of 87 yards in the second, and Squires scored runs of 14 and 23 yards in the second quarter.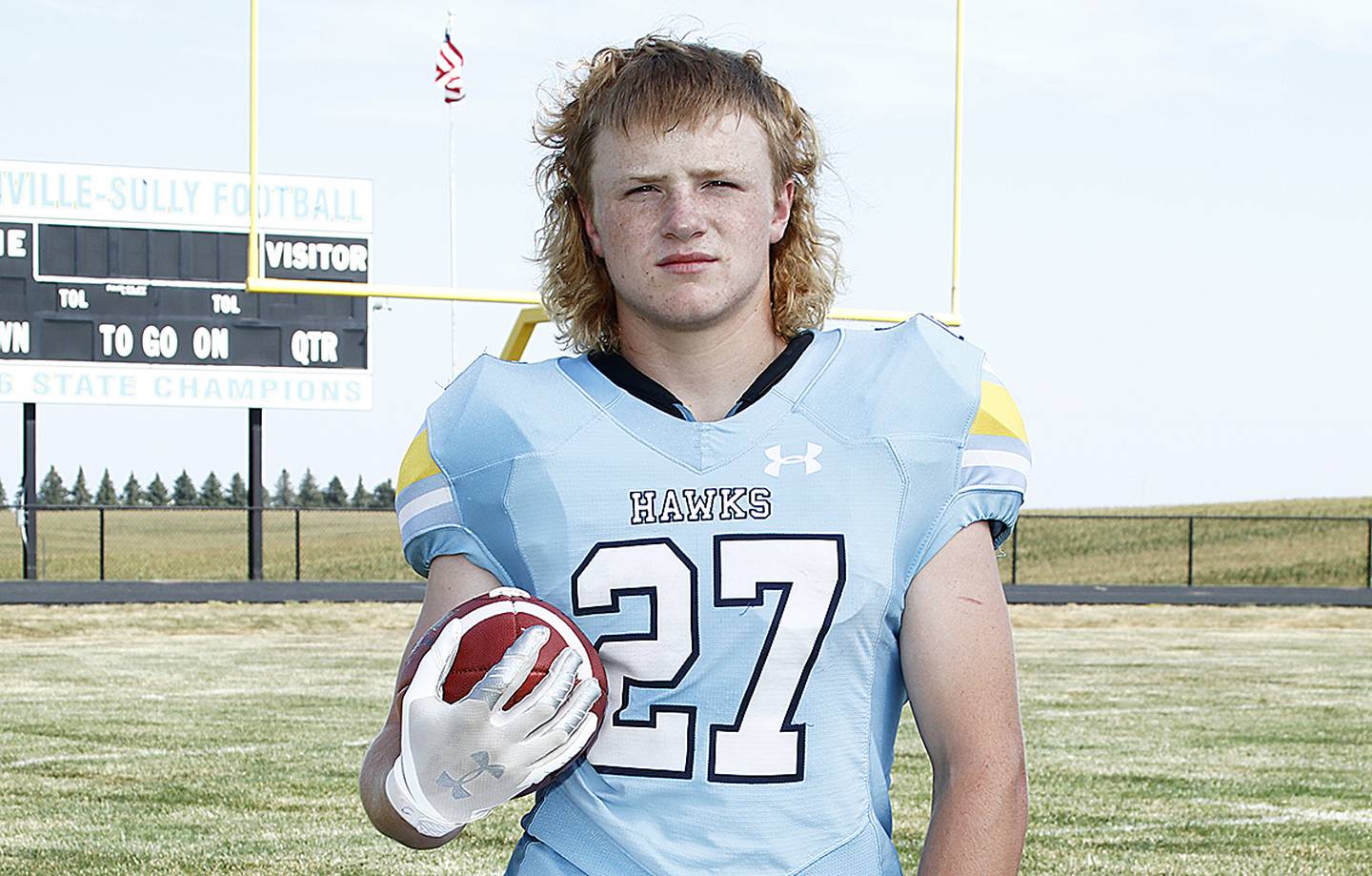 Ogden finished the game with a total of 259 yards, threw two interceptions and lost a fumble.
Fisk led the defense with six tackles while Conner Maston, Bryce Richards, Keegan DeWitt and Squires all had four tackles. Maston also had an interception. Mintle and Caleb Rea also had pickaxes each.