Two invasive species found in the Flaming Gorge Reservoir | Wyoming news
A New Zealand mud snail is shown next to a dime in this undated photo. Mud snails have been found in the Flaming Gorge Reservoir.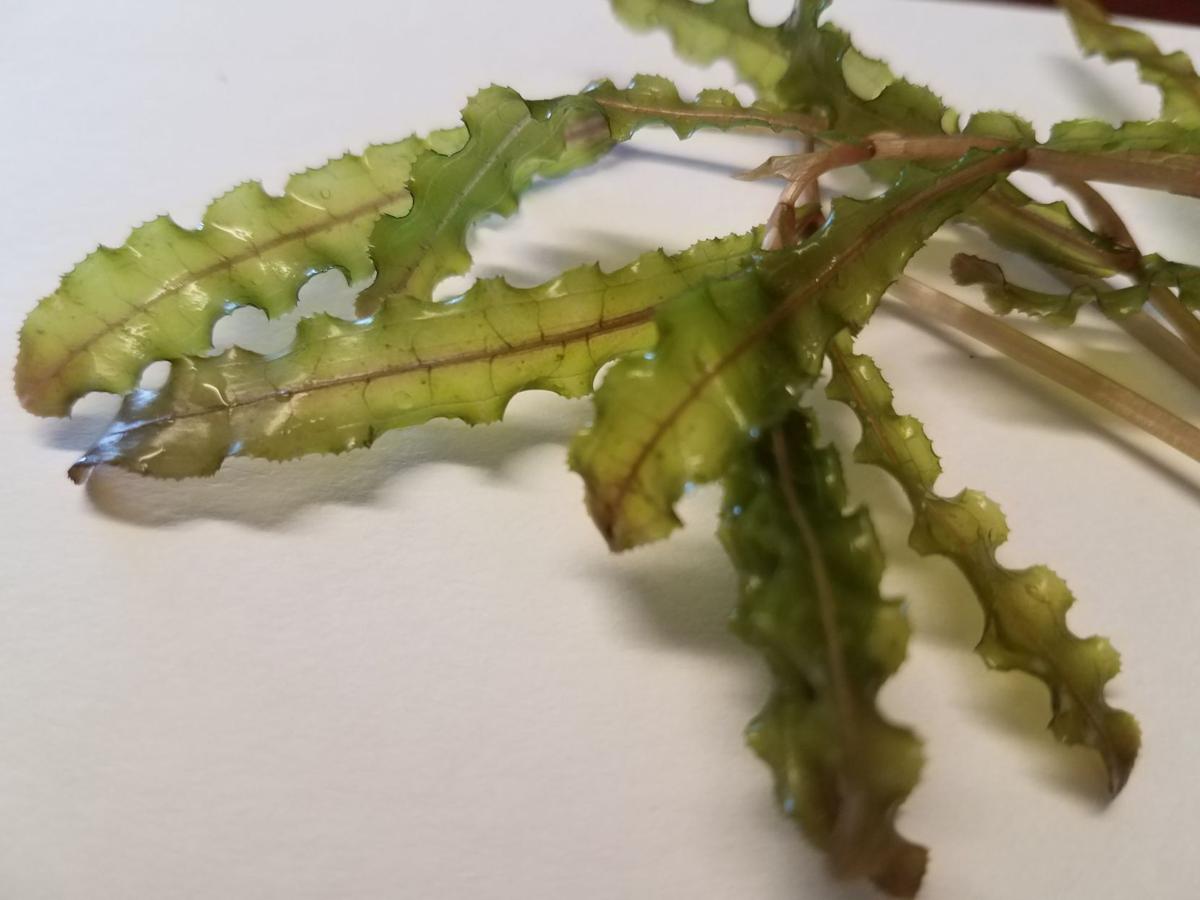 Curly pondweed is shown in this undated photo. The plant was found along with New Zealand mud snails in the Flaming Gorge Reservoir.
Two invasive water species have been identified in the Flaming Gorge Reservoir, the Wyoming Game and Fish Department said Tuesday.
Curly-leaf pondweed, a popular aquarium plant native to Europe and Asia, and the New Zealand mud snail, a tiny freshwater snail originally endemic to Oceania, have both been found in other Wyoming waters. But the mud snail had never been identified above the dam, and no spawning had been seen there since 1980.
"They've been slowly spreading over the past few years," says Eric Hansen, aquatic invasive species specialist in the Game and Fish Department.
Curly pondweed is common on the eastern side of the continental divide, including the Miracle Mile and the Boysen, Pathfinder, and Keyhole reservoirs. Mud snails have now spread mainly through the Salt, Snake and Bighorn Rivers in the western watershed.
Without natural enemies, both species reproduce quickly, displacing native species for resources.
Curly pondweed grows into thick mats in shallow water, deterring boaters and recreational athletes and worsening algal bloom when it dies. New Zealand mud snails, as small as grains of sand, can reach populations of thousands of snails per square meter and overtake entire bodies of water.