Full-day bus tours through the Flaming Gorge possible | Community
One of the stops on the Flaming Gorge Tours is Sheep Creek Canyon.
SWEETWATER COUNTY – Sweetwater County's Joint Travel and Tourism Board is offering full-day tours of the Flaming Gorge National Recreation Area from June 3 to August 19.
Enjoy adventure with a local guide on a full-day bus tour of the Flaming Gorge National Recreation Area. According to a press release, tickets include transportation, guided tour, lunch, and breathtaking sights along the designated All-American Road in southwest Wyoming. Snacks and water are also available throughout the trip. Travel in comfort in an air-conditioned coach with large windows and take in spectacular views of the Flaming Gorge Country. Tickets are $ 49 per person.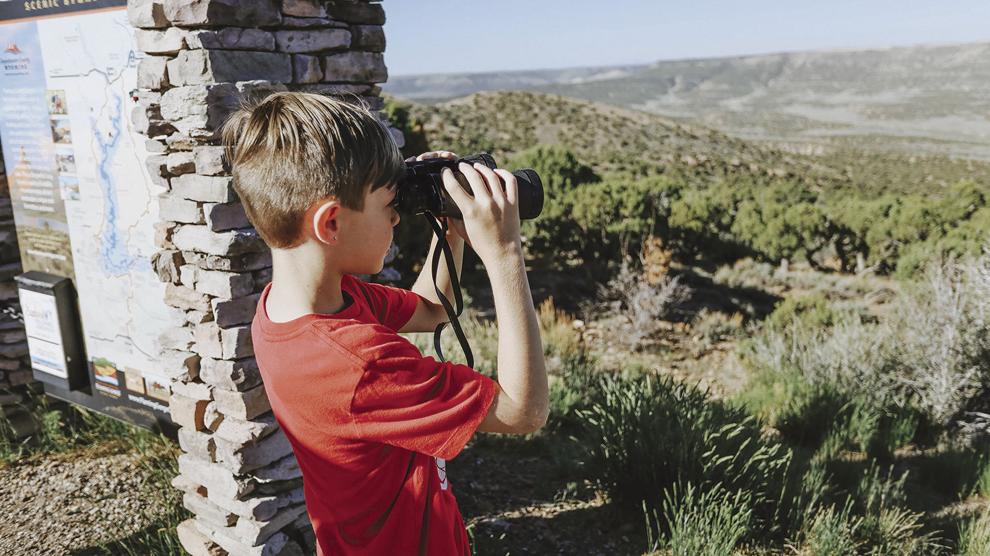 The first look at the Flaming Gorge Tour shows the Firehole Canyon.
"We are happy to be able to offer this to the community and their visitors. Most of the attractions in the area are self-guided. The Flaming Gorge Tour allows visitors to relax, enjoy, and leave the planning to us, "said Jenissa Meredith, Executive Director of Sweetwater County Travel and Tourism.
The bus departs from the Explore Rock Springs and Green River visitor center at 1641 Elk Street in Rock Springs at 8 a.m. and travels along US Highway 191 and back along Highway 530, making many stops along the way. The bus returns to the visitor center at around 5:30 p.m. For a full itinerary, tour schedule and tickets, visit www.visit ExploreWY.com/Flaming-Gorge-Tour.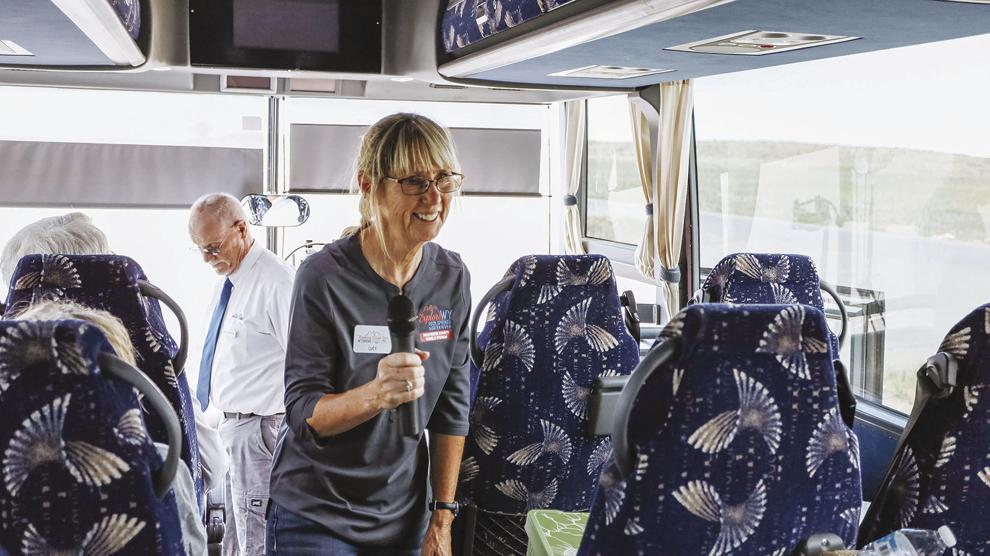 Lucy Diggins-Wold serves as a tour guide in the Flaming Gorge.
Private tours are also available for groups of 20 to 30 people.
For more information, call 307-382-2538 or visit www.facebook, com / FlamingGorgeTourWyoming.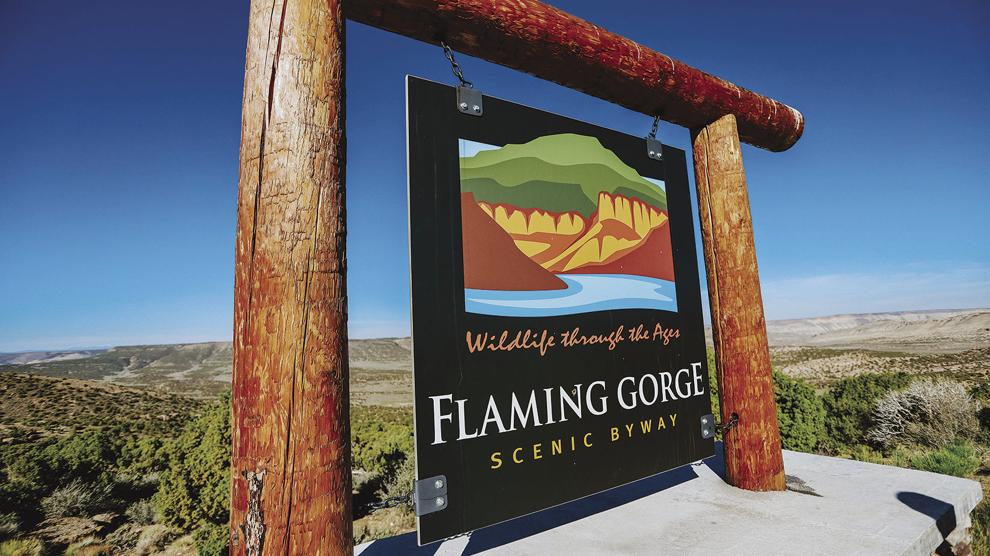 The Flaming Gorge Scenic Byway Gateway sign is one of the stops on the tour.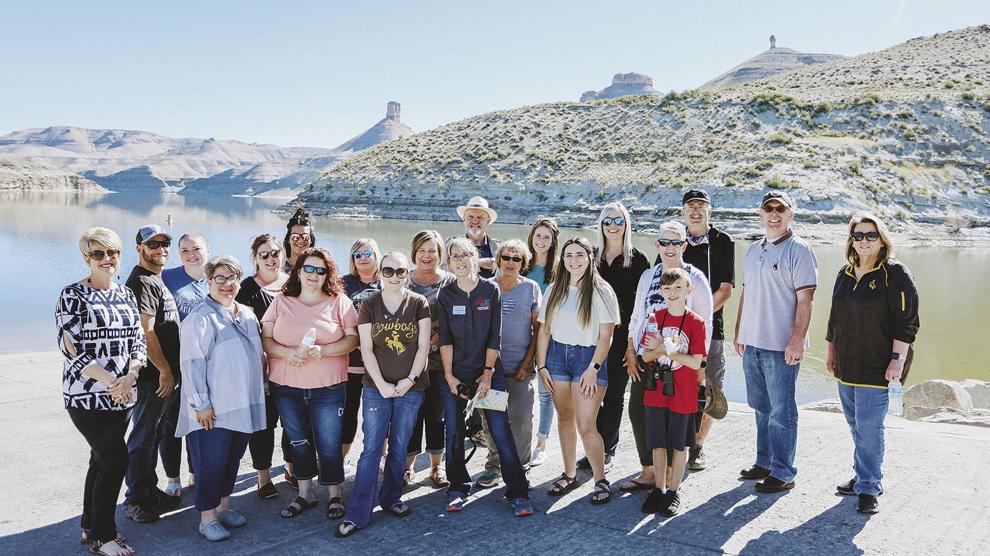 Tour participants take a break for a group photo during their stop at Firehole Campground.